Cosmetic Dentist – Saint Peters, MO
Beautify Your Grin with the Latest Cosmetic Dental Treatments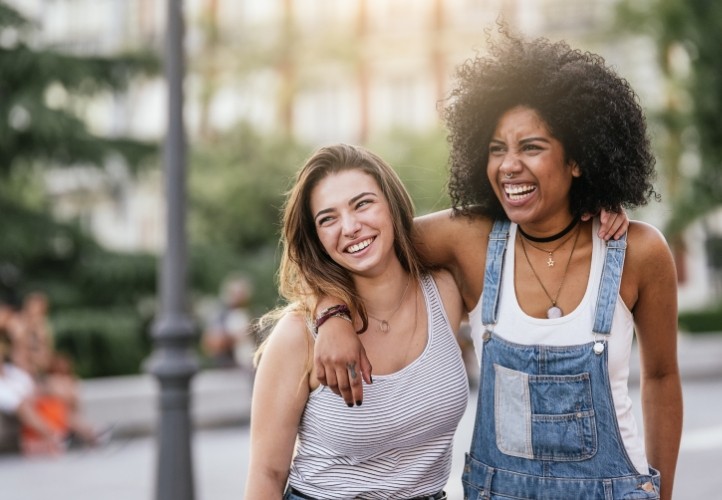 It's no secret that brighter smiles look great in pictures, but recent employment studies show that the appearance of smiles may be a factor in hiring and promotion practices. A UC Berkley study revealed that people with attractive smiles often smiled more, lived longer, and were happier. At Klassik Smiles, we want our patients to have smiles they're proud to share. Our team is happy to work one on one with patients to create their dream smiles, offering several cosmetic dentistry services to conceal or correct any number of dental flaws. Contact our team today to schedule your consultation for cosmetic dentistry in Saint Peters.
Why Choose Klassik Smiles for Cosmetic Dentistry?
Customized Take-Home Teeth Whitening Kits
See Results Before Treatment with Virtual Smile Design
Dentist with 25+ Years of Experience
Veneers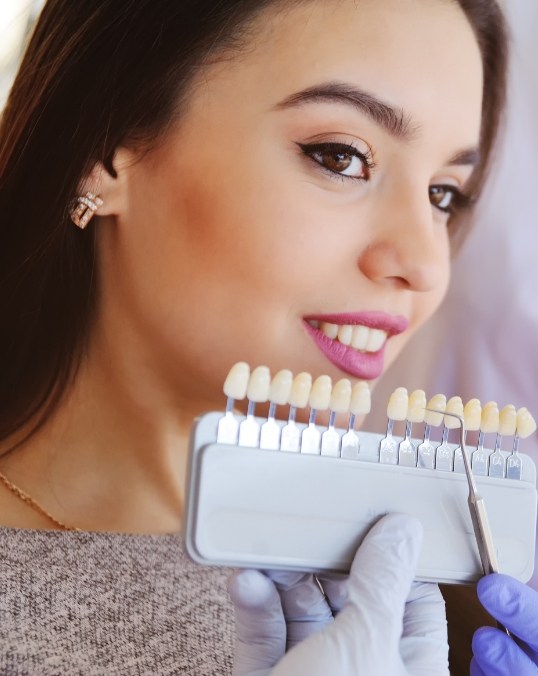 One of the most popular cosmetic dentistry services, dental veneers allow patients to essentially hit the reset button, concealing years of dental wear, cracks, and chips. Veneers are thin sheaths of dental-grade porcelain that are cemented into position over the fronts of teeth to hide any number of smile irregularities. The process typically takes two visits.
During the first appointment, a small amount of surface enamel is removed from teeth in order to allow the veneers to fit seamlessly into the natural smile line. Impressions are captured and sent to a dental lab where custom veneers are crafted. Until the personalized ones are completed, temporaries are placed to protect the prepared teeth. Once the final veneers are completed, patients return to exchange their temporaries for their permanent restorations.
Metal-Free Dental Restorations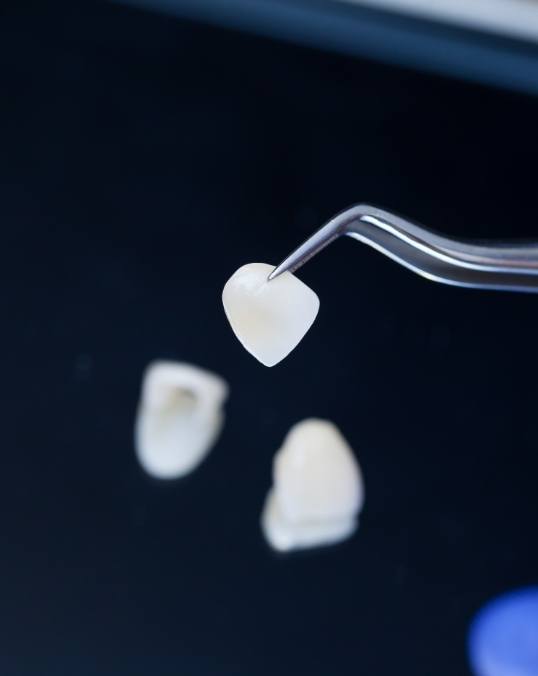 Traditional materials used for dental restorations include gold, silver, and porcelain-fused-to-metal. These restorations had two drawbacks. They didn't restore the appearance of smiles, and patients who have sensitivities to metal are unable to restore teeth with these materials. Some dental practices recommend all-ceramic dental restorations, but our team utilizes an even more cosmetically and restoratively superior material – zirconia. Zirconia dental restorations are easily shaded to blend into patients' smiles, and the strong material provides durable, long-lasting results.
Learn More about Metal-Free Dental Restorations
Direct Bonding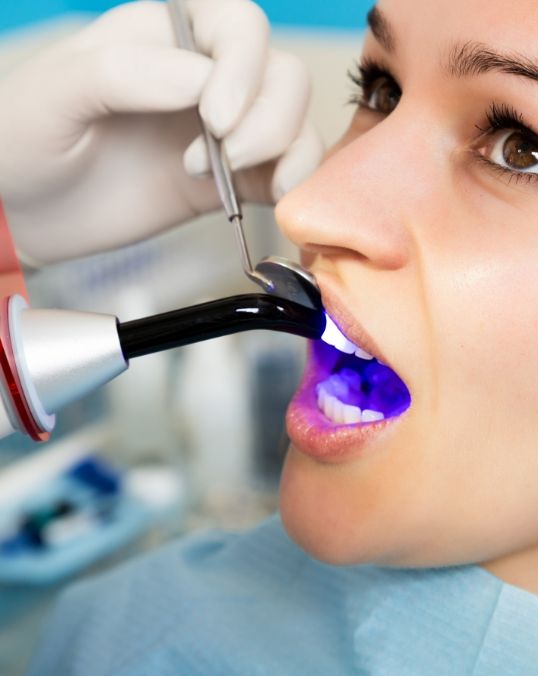 In some cases, we can conceal or correct minor smile flaws in a single visit with direct bonding. With the same composite resin material used in tooth-colored fillings, Dr. Makwana fills in cracks, reshapes chipped teeth, and conceals staining and discoloration. The process is simple. The dentist shades the composite resin to blend seamlessly into the smile and applies it to teeth, restoring the shape and stability of natural tooth enamel as well as improving the appearance of previously damaged or flawed teeth.
Learn More about Direct Bonding
At-Home Teeth Whitening Kits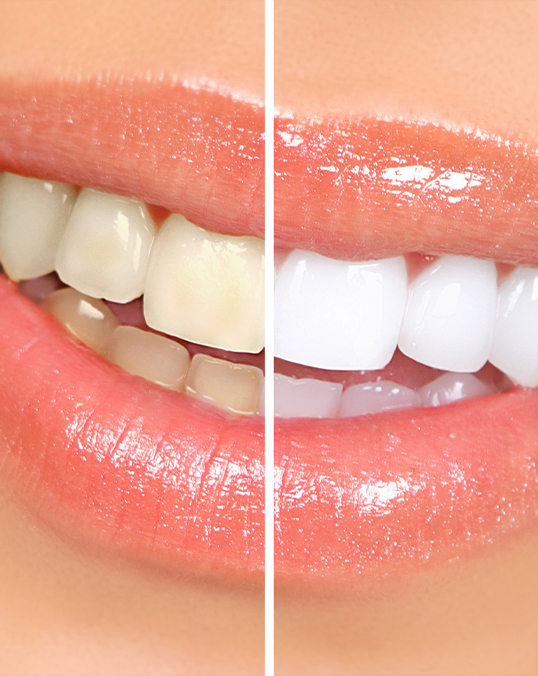 Store-bought teeth whitening pastes, rinses, strips, and gels promise dramatic results, but in most cases, they are unable to deliver. Teeth whitening from our Saint Peters dental practice combines professional-grade whitening gel and custom-crafted application trays for more predictable results. We use the Opalescence whitening system. We can customize treatment plans to meet each patient's unique needs, adjusting the dosage, wear times, and length of treatment to achieve the desired results.
Invisalign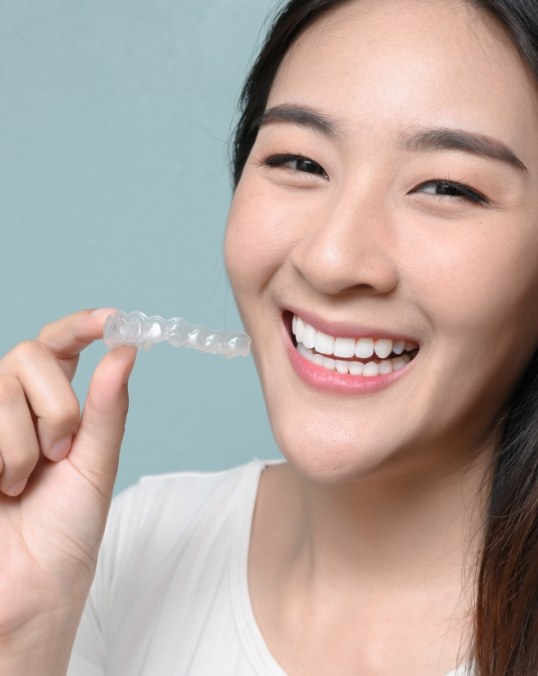 Invisalign clear aligners are a great way to straighten teeth and address misaligned bites. No matter if your teeth are gapped, crowded, or crooked, or you have an overbite, underbite, crossbite, or open bite, these customized trays are designed to create a healthier, more perfectly aligned smile. Created with optimal precision, you can expect to see dramatic and life-changing results much quicker than if you were to wear traditional metal braces. Dr. Makwana and our team will be here to walk you through each step to ensure you achieve your ultimate smile goals with Invisalign.
Smile Makeover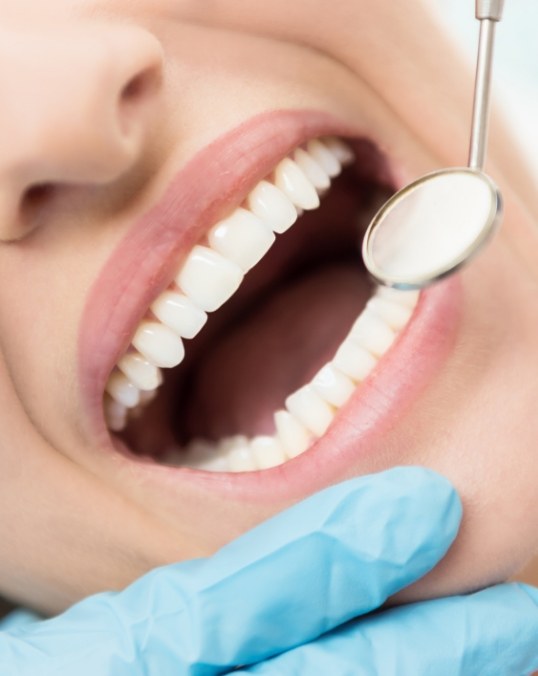 Are there multiple things you'd like to change about your smile? One or two individual cosmetic dental services may not be enough to help you achieve the results you're looking for. In cases like these, we recommend a smile makeover! This 100% personalized service offers a streamlined dental treatment plan aimed to help you gain a flawless smile most easily and efficiently.
Learn More about Smile Makeovers
Cosmetic Dentistry FAQs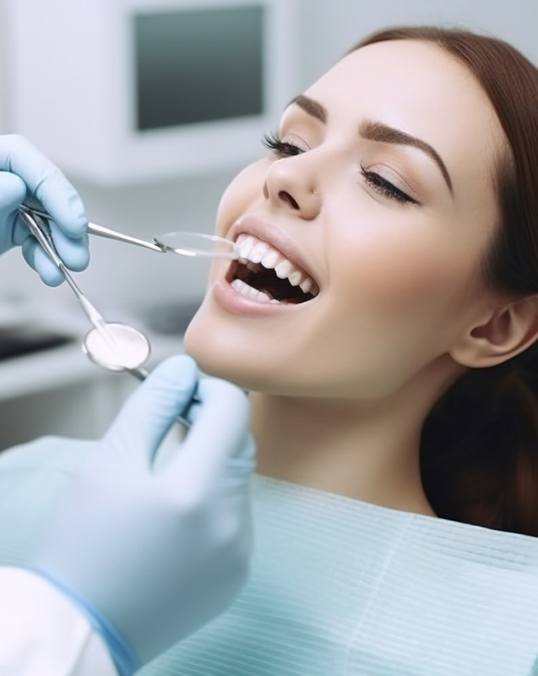 As you can see, cosmetic dentistry involves many different treatments, each with distinct uses. While this means that you can deal with quite a few different issues, it can also make it a little bit difficult to understand fully what cosmetic dentistry has to offer.
If you're left with questions, you're far from the only one. We've heard them all over the years, so if you want to learn more, here are answers to some of the most common ones that we get.
Is Cosmetic Dentistry Safe?
Cosmetic dentistry is primarily concerned with improving how your teeth look, which means that the changes that they make rarely penetrate any deeper than the surface of the tooth. None of them are very invasive, meaning that there are few risks inherently involved in the procedures.
The primary dangers come from oral health problems that are exacerbated by the treatments. For that reason, we'll perform a thorough oral health exam to determine whether you're a good candidate for these treatments. This caution means you can rest assured that every cosmetic procedure you get from us will be completely safe.
How Do I Know If I Need Cosmetic Dentistry?
The safety of these procedures means that anyone who isn't completely comfortable with how their smile looks could benefit from cosmetic dentistry. If your teeth are stained, for example, you may benefit from professional teeth whitening. Direct bonding can repair any small chips or cracks in your teeth.
Cosmetic dentistry can even make you look younger! By brightening your teeth and erasing damage from over the years, you can take decades off of your smile.
Does Cosmetic Dentistry Hurt?
As dentists, we know that fear of discomfort can put a lot of patients off of getting dental care, and cosmetic dentistry is no exception. Thankfully, cosmetic dentistry is completely painless.
Most of the treatments inherently don't involve any pain, but in the case of treatments like veneers where removing enamel is necessary, we'll completely numb your mouth before we begin. As a result, you can count on being completely comfortable for the duration of the procedure.
Afterward, you might be a little bit tender. This should be mild and will fade in a few days. Until then, you should have no problem getting by with over-the-counter pain relievers.
What Causes the Discoloration of a Tooth?
If you've gotten teeth whitening, direct bonding, or veneers, you may want to keep your smile as white as possible. Here are a few things that could potentially start to discolor your smile over time.
Some kinds of foods and beverages can potentially discolor the teeth. Coffee, red wine, dark berries, and chocolate are some examples.
Tobacco use can leave stains behind on your enamel, as can any other kind of nicotine.
As you age, your enamel will gradually thin and expose the darker layers of the tooth underneath.
Injury may cut off blood flow to the tooth, causing it to gray.