Preventive Dentistry – Saint Peters, MO
Preserving Your Smile's Health & Beauty
Dr. Kamlesh Makwana and the dedicated dental team at Klassik Smiles work hard to help patients keep their natural, healthy smiles for a lifetime. That starts with regular preventive dental checkups and professional teeth cleanings in our Saint Peters dental practice. Patients from St. Charles and throughout the St. Louis area are welcome to visit our trusted dentistry team. In addition to dental checkups and teeth cleanings, preventive dentistry in Saint Peters also includes screenings for major oral health concerns, pediatric dental services, fluoride treatments, and more. Contact our team to find out more about preventive dentistry services or to schedule an appointment. We look forward to seeing you.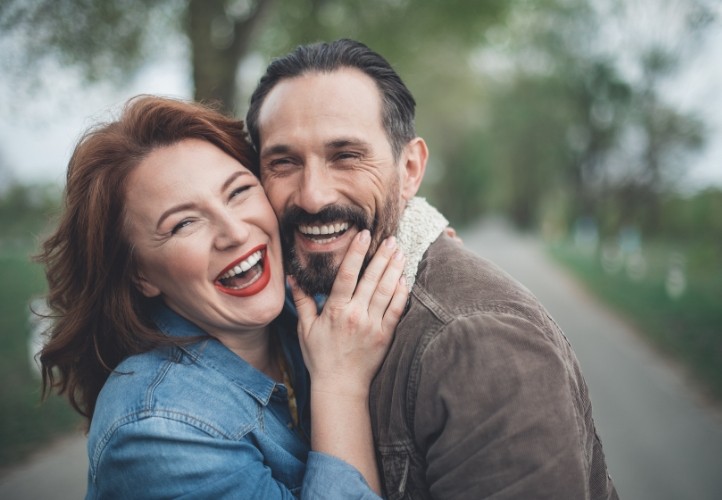 Why Choose Klassik Smiles for Preventive Dentistry?
Advanced iTero Scanner for Patient Education
Caring & Highly Experienced Dentist
We Accept & Maximize Dental Insurance
Dental Checkups & Teeth Cleanings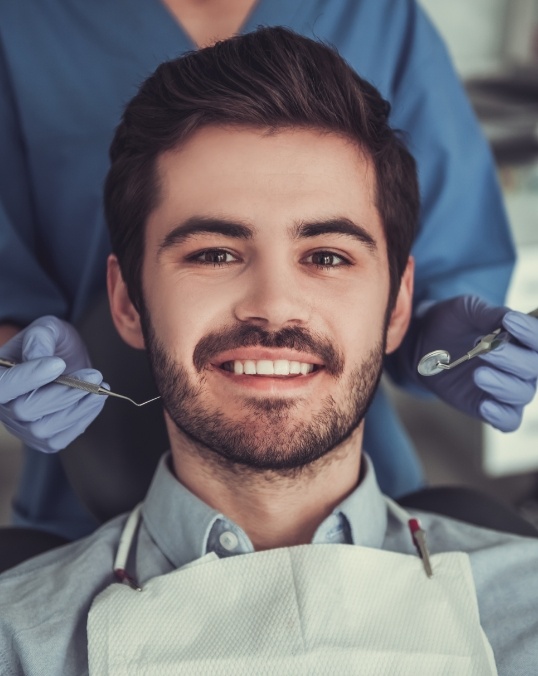 The foundation for every patient's dental care plan is regular preventive dental checkups and teeth cleanings twice a year. Every preventive dentistry appointment has four main components:
Diagnostics – We take dental X-rays and digital images each year to have a thorough understanding of any developing areas of concern and compare these diagnostics from year to year to ensure the earliest diagnosis of any irregularities.
Examination – A thorough, tooth-by-tooth examination is completed in order to screen for common oral health concerns, including tooth decay, gum disease, bruxism (teeth grinding and clenching), temporomandibular joint (TMJ) dysfunction, and oral cancer.
Teeth cleaning – Our knowledgeable dental hygienists carefully remove bacteria, plaque, and tartar from every surface of patients' teeth. We may also recommend fluoride treatments to strengthen tooth enamel.
Consultation – Possibly the most important part of every preventive dental visit is the personal consultation with Dr. Makwana. He takes time to work with each patient in order to develop a personalized oral healthcare plan, answer questions, and make sure patients feel like partners in their own dental care.
We love having the opportunity to help patients care for their smiles twice a year, but the other 363 days of the year, oral hygiene is up to our patients. That's why our dentist and hygienists are happy to help them find the right products and best methods to improve their at-home hygiene routines.
Learn More About Dental Checkups and Cleanings
Oral Cancer Screenings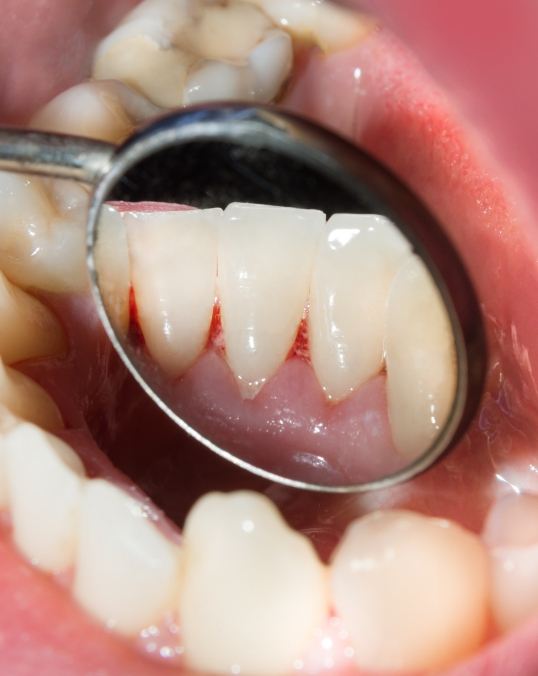 Oral cancer claims one life every hour in the United States alone, and more than 50% of patients diagnosed this year will not live more than five years. Many of our patients believe that they are not at risk for oral cancer because they don't smoke, but as much as 30% of sufferers engage in none of the activities commonly associated with oral cancer. That's why screening for it is an essential part of every dental checkup.
Children's Dentistry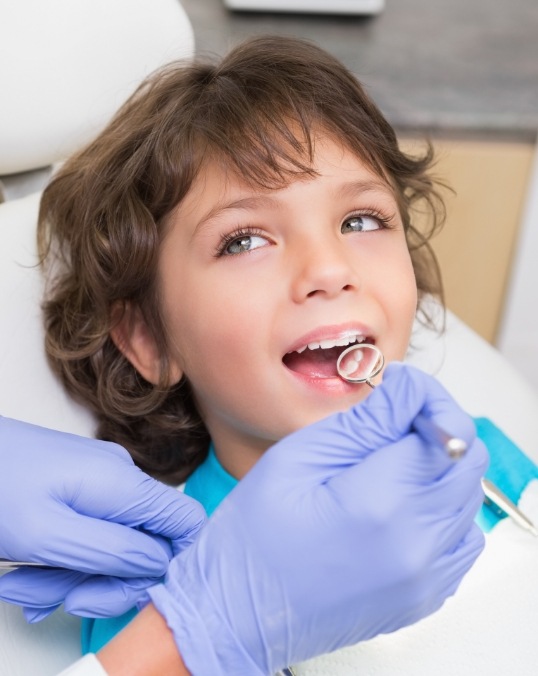 We welcome dental patients of all ages at our Saint Peters dental practice, and that means your most precious smiles are ours too. We're happy to offer children's dentistry services geared toward developing smiles, including fluoride treatments and dental sealants to fortify and protect developing smiles. We know how important it is for children to develop positive associations with the dentist from the start, and our team has years of training and experience working with young patients to ensure they feel at home and get the care they need.
Learn More About Children's Dentistry
TMJ/TMD Treatment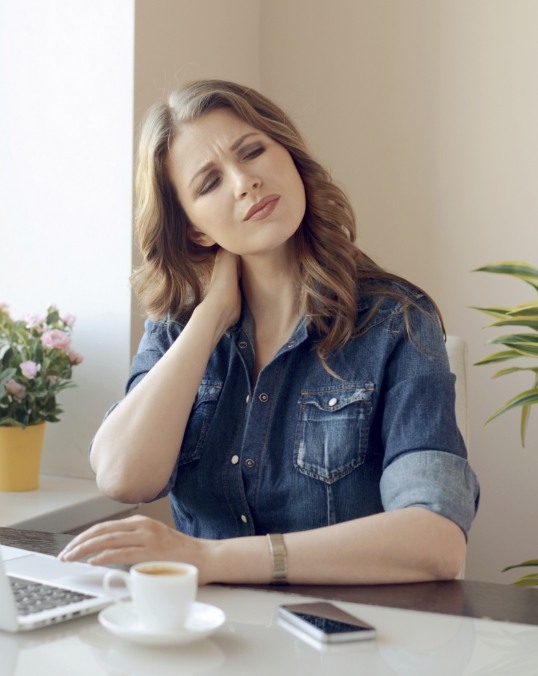 Temporomandibular joint dysfunction (TMD) is the stress, strain, or other damage to the small joints that connect the jaw to the skull. This can occur for many reasons, but commonly, patients develop TMD due to excessive strain caused by an unevenly or incorrectly placed bite. Treatment for TMD includes wearing an occlusal splint or nightguard to adjust the jaw position to relieve stress on the joints, diminishing pain and discomfort. We screen for signs of TMD during every visit, but if you experience jaw pain, diminished jaw movement, or the inability to fully open your mouth, let us know right away.
Periodontal Therapy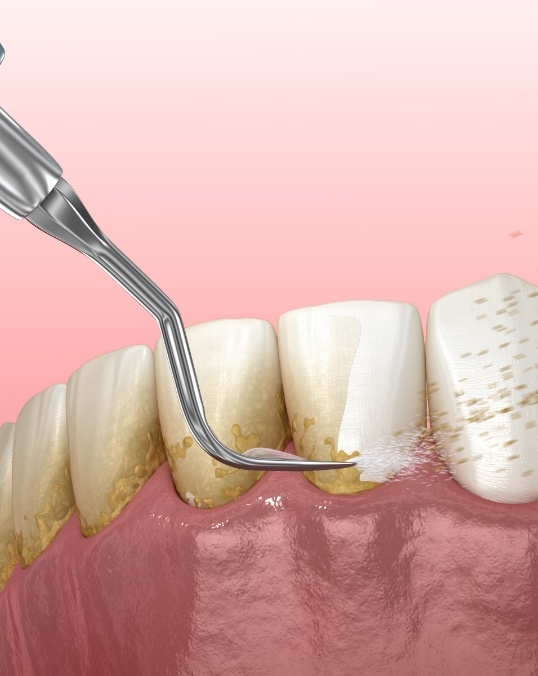 Periodontal (gum) disease is not just one of the most common oral health issues in the U.S., but it's also one of the most common overall health concerns as well. Gum disease leads to dramatic oral health issues like tooth loss, but it has also been linked to overall health concerns like heart disease and diabetes. In the early stages (gingivitis), more frequent professional dental cleanings may be effective in reversing damage, but in the more advanced stages (periodontitis), scaling and root planing may offer better results. Scaling is the removal of bacteria, plaque, and tartar as well as decayed tooth enamel and infected gum tissue. Root planing is the smoothing of the teeth's root structures in order to prevent future recurrence.