Metal-Free Dental Restorations – Saint Peters, MO
Repair Damaged Teeth Without Highlighting Them
When you have a tooth that is damaged because of severe decay or a traumatic injury, a strong and beautiful dental restoration is needed. So, Dr. Makwana must consider what is best for your oral health as well as the look of your smile. That's why he prefers to use metal-free dental restorations that are made of zirconia. These restorations are just as strong as their metal counterparts, but they look significantly more natural. If you have a tooth in need of repair, consider a metal-free restoration in Saint Peters.
Why Choose Klassik Smiles for Metal-Free Dental Restorations?
Durable, Natural-Looking Dental Materials Used
Mess-Free Digital Dental Impression System
We Accept & Maximize Dental Insurance
Metal-Free Dental Crowns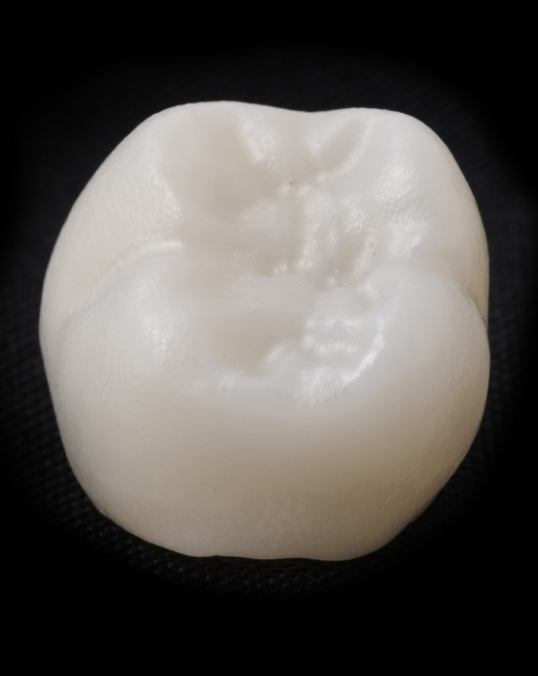 A tooth that is badly damaged or decayed will not necessarily require extraction if the remaining healthy structure is treated appropriately. A dental crown can restore the function and appearance of the tooth. In addition, a crown is often the final step in completing root canal therapy or the placement of a single dental implant.
For optimal results, Dr. Makwana prefers dental crowns made of zirconia, which is actually a type of crystal. Zirconia is very strong, long lasting, and virtually indestructible. In addition, zirconia is biocompatible and is used in many other medical applications such as artificial joints.
Advantages of a Zirconia Dental Crown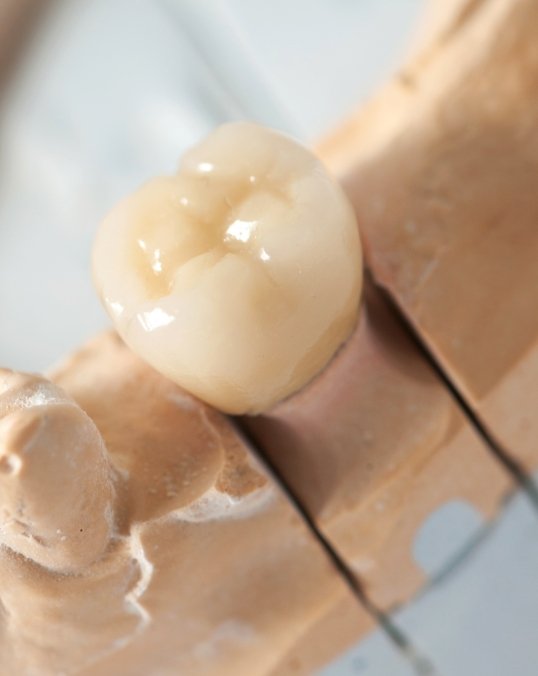 Zirconia is manufactured in several shades, so your new dental restoration will blend seamlessly with the color of your other teeth. Other advantages of zirconia dental crowns are:
Strength and Durability. Zirconia crowns last longer than silver, gold, or porcelain-fused-to-metal crowns.
Zirconia looks completely natural.
Minimal Prep. A crown made of zirconia requires less tooth preparation, thus preserving more of the original tooth structure. This is beneficial if the crown ever needs to be removed.
How Are Metal-Free Dental Restorations Placed?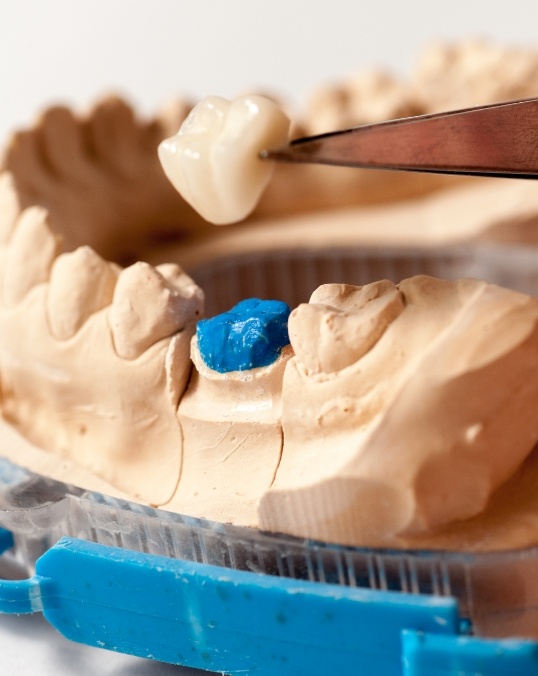 To place a zirconia dental crown, a slim layer of enamel is removed from your tooth. This step is done to ensure the new crown fits evenly between adjacent teeth and does not interfere with opposing teeth when you bite down. You'll wear a temporary acrylic crown while our cosmetic dental lab crafts the permanent restoration.
In a couple of weeks, your new crown will arrive in our office from the dental lab. Dr. Makwana will double-check the fit and aesthetics of the crown to make sure it was made to his exact specifications. Then, your metal-free restoration is bonded into place.
Practice good oral hygiene and attend regular dental checkups. This way, your new dental crown will give you years of performance and smiles.