Invisalign – Saint Peters, MO
Clear Braces for a Straighter Smile
Unlike traditional metal braces that shine a spotlight on your orthodontic work, Invisalign in Saint Peters is a truly revolutionary way to straighten your teeth without compromising your daily appearance. At Klassik Smiles, Dr. Kamlesh Makwana understands the negative impact that crowded or gapped teeth or a misaligned bite can have on your oral and overall health. By offering clear aligners to shift teeth in the right direction, you can embrace a more discreet orthodontic solution that is far more flexible than metal and produces quicker results. If you're interested in learning more about Invisalign and if it's the right solution for you, contact us today to schedule an appointment!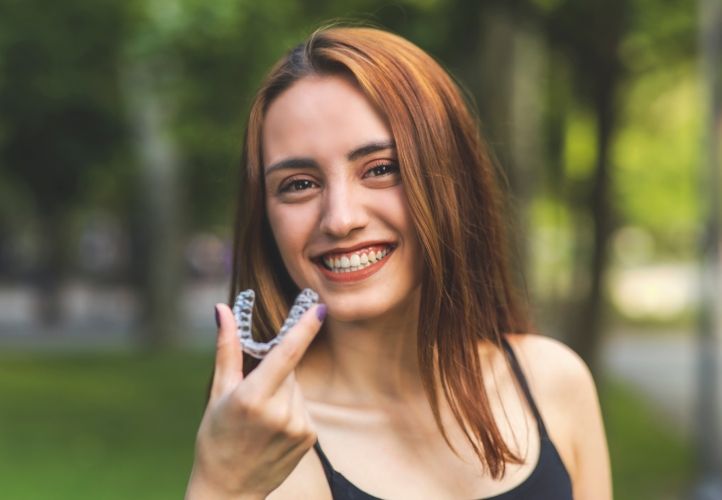 Why Choose Klassik Smiles for Invisalign?
Dentist Who Is a Certified Invisalign Provider
Advanced Digital Dental Impression Technology
A Discreet Alternative to Metal Braces
How Does Invisalign Work?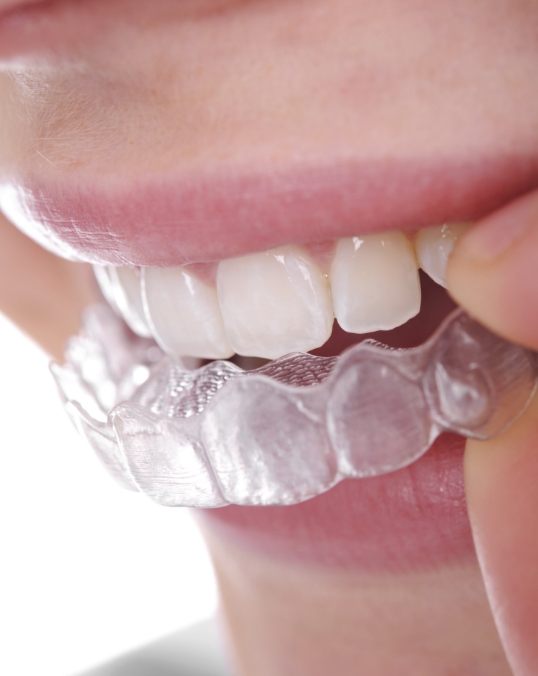 Invisalign is a clear aligner system created by Align Technologies. Crafted from SmartTrack material, it offers a more comfortable way to realign teeth as well as produce predictable outcomes. This makes it much easier for patients to feel confident in their orthodontic treatment, knowing how long they can expect to wear Invisalign and what kind of results they will see when finished. With customized aligners designed to be worn 20-22 hours each day, patients wearing Invisalign are required to swap them out for a new set every one to two weeks. This timeframe is dependent on your case and the recommendation by Dr. Makwana. After you've finished all the sets in your series, you'll notice a dramatically different smile.
Indications for Invisalign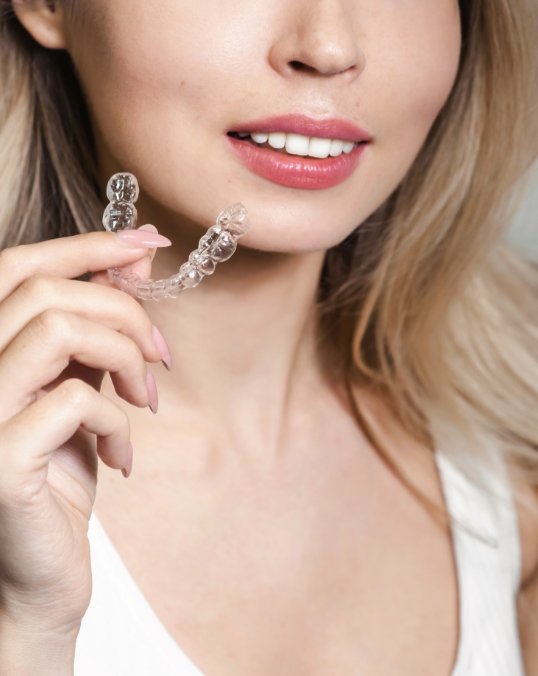 Versatile in its ability to address all types of tooth misalignment, Invisalign can treat the following problems:
Crowded Teeth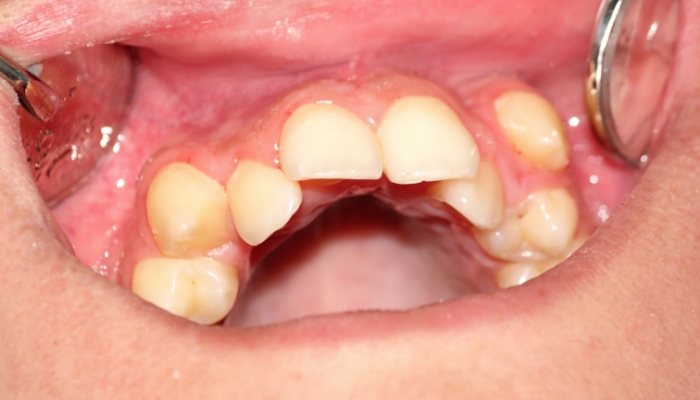 If your teeth appear too close to each other, you may notice a serious problem when trying to brush or floss. Inadequate oral hygiene can lead to tooth decay, cavities, and gum disease. By allowing Invisalign to move and create space between these teeth, you will notice an improvement in your oral health as well as greater confidence in the aesthetics of your smile.
Gaps Between Teeth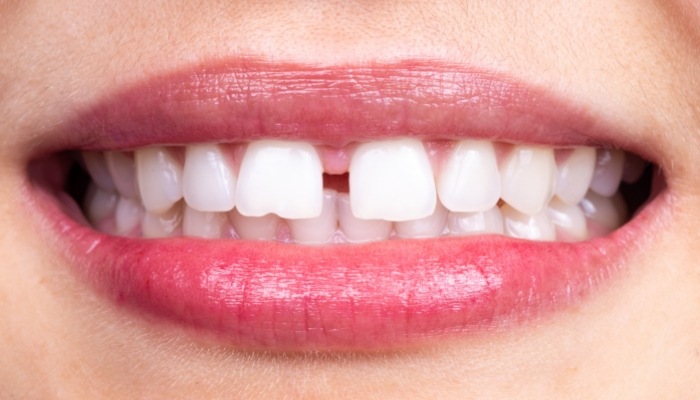 Unlike crowded teeth, those teeth that are gapped can experience many of the same problems. Trapped food and bacteria can lead to an increased risk for tooth decay and gum disease, and the excess space can cause you to feel embarrassed by your appearance. Fortunately, Invisalign can shift these teeth closer together, effectively eliminating the gap and giving you a healthier, happier smile.
Bite Alignment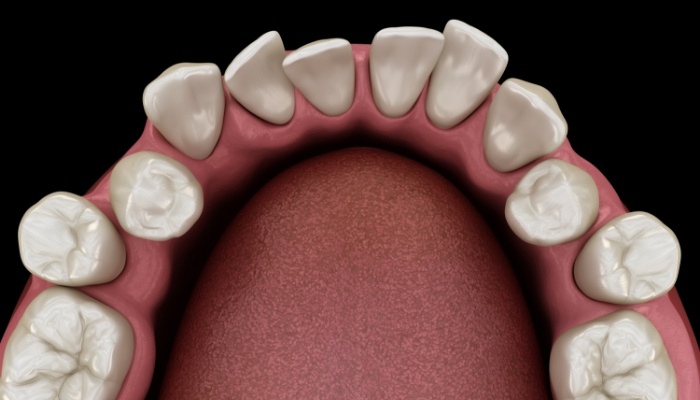 Misaligned bites are notorious for causing excessive wear and tear on tooth enamel as well as chronic jaw pain over time. To avoid these problems, Dr. Makwana can recommend Invisalign to shift your teeth and jaw and create a more harmonious, balanced smile.
The Benefits of Invisalign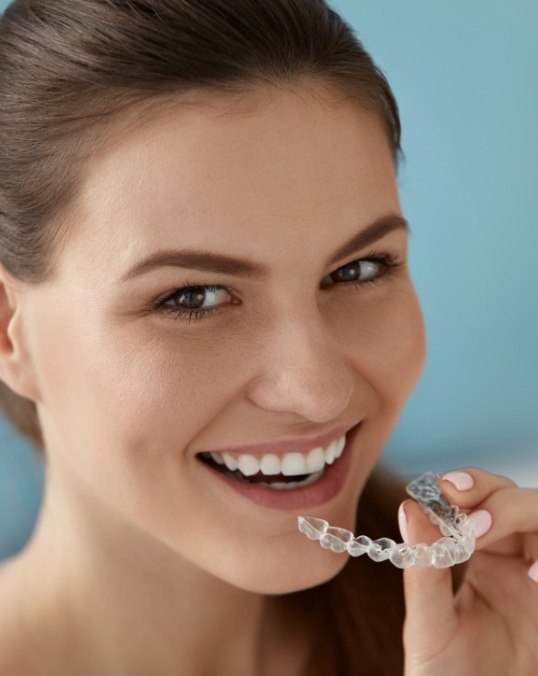 When comparing Invisalign to traditional metal braces, the benefits of clear aligners far outweigh those that are permanently affixed to the surfaces of your teeth. Some of the most common advantages of Invisalign include:
The ability to undergo treatment with a discreet solution that doesn't attract attention to your smile while it is changing
A flexible orthodontic solution that doesn't leave you picking food out of your braces or having to clean around your metal brackets and wires
An easy-to-clean option that allows for better oral health because you're expected to remove your trays before brushing and flossing your teeth
Quicker results for most cases
A versatile treatment method that is capable of addressing many of the most common dental problems
Understanding the Cost of Invisalign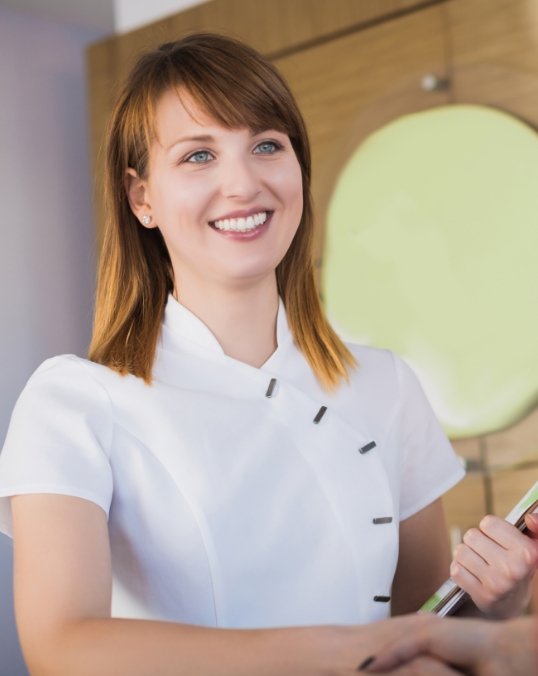 Attempting to pinpoint a specific price for Invisalign is impossible. Why? Because no two patients are alike, and it is necessary that you schedule a consultation with your dentist to determine the cost of Invisalign in St. Peters. Depending on the severity of your case, how many aligners you will need, the retainer you'll need to wear after treatment is over, and any preliminary treatments you might need before starting Invisalign (i.e., periodontal therapy, tooth extraction), the price tag can vary. Fortunately, our team at Klassik Smiles is here to help you maximize your benefits and file any paperwork or claims with your dental insurance company. We'll also be happy to accept flexible financing through CareCredit.
Factors That Affect the Cost of Invisalign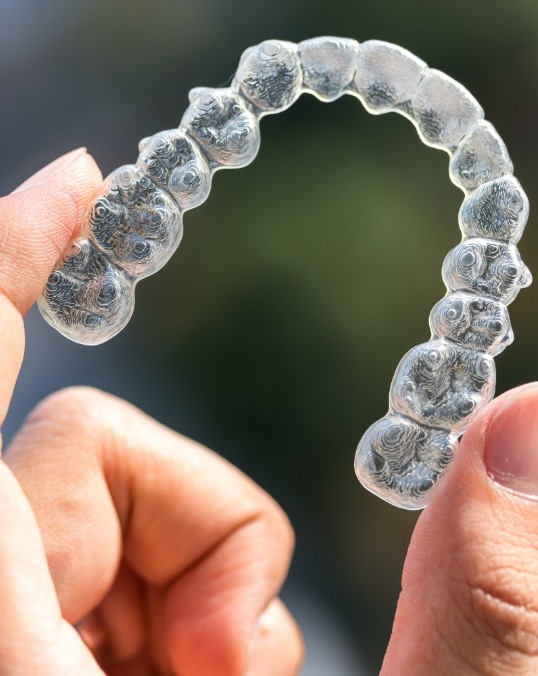 Invisalign is a highly versatile orthodontic solution that is great for individuals who prefer a more subtle treatment option for straighter teeth. But even when considering these clear aligners, you will need to weigh the cost between Invisalign and traditional braces. Because no two cases are the same, your Invisalign dentist in Saint Peters will need to perform a full examination and consider three important factors before providing a clear estimate. These include:
Do you require aligners for your top row of teeth, bottom row of teeth, or both?
How severe is your specific dental problem? By determining the severity of the issue, we can better identify how many aligners it will take to achieve successful results.
How long will you be expected to wear aligners? Your treatment cost will rise based on how many aligners you need.
Invisalign vs. Smile Direct Club™: Which Costs More?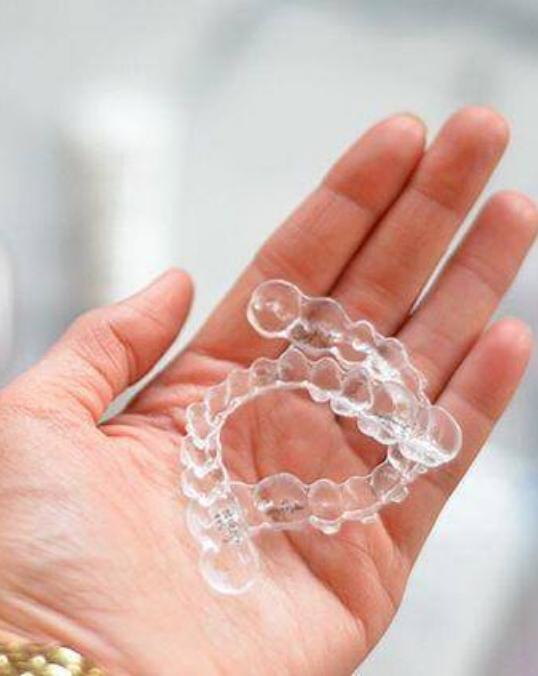 You may be tempted to try one of the many TV-promoted, do-it-yourself (DIY) aligner systems because of the cheaper cost (i.e., $2,000 vs. $3,000-$8,000). But before you take that step, consider how these products (i.e., Smile Direct Club) might be more problematic for your long-term smile:
You receive a kit that explains how to take your impressions. This usually requires a skilled professional, so it will be up to you to provide an accurate impression of your teeth. If not done correctly, you can receive aligners that are ill-fitting and do not straighten your teeth correctly.
If you experience a problem throughout treatment, you will need to pay to see an actual orthodontist in your area, which will only cost more money.
You are responsible for monitoring your own treatment. Knowing if a problem is developing is hard, and with a DIY solution, you will not have a professional walking alongside you to ensure safety and success.
Yes, Invisalign does cost more, but if you want to make sure your teeth shift correctly and properly align at the end of treatment, it's best to let a professional help you along the way. Having a skilled expert explain the process and make sure no problems develop will give you greater peace of mind and confidence when choosing Invisalign in Saint Peters.
Does Dental Insurance Cover Invisalign?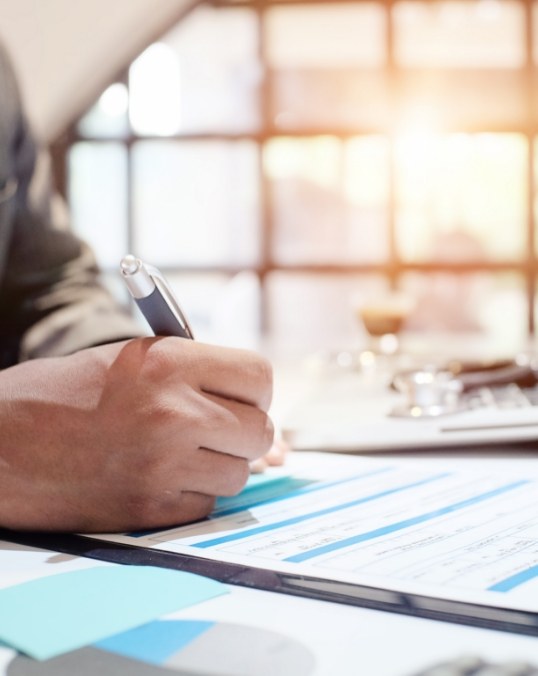 If you have a dental insurance plan that offers coverage for orthodontics, there is a chance that Invisalign will also be covered. However, not all dental plans provide orthodontic coverage, and instead, you must add it to your policy. Before you agree to move forward with treatment, it is best to check with your insurance company. If you are unsure what to ask or how to navigate your policy, don't hesitate to contact our dental staff who are available to help. By working on your behalf, we can get you the answers you need and file any paperwork and claims, so you don't have to!
You should also know that if your employer offers a Flexible Spending Account (FSA), you can use these funds to help pay for the cost of your Invisalign treatment.
Options for Making Invisalign Affordable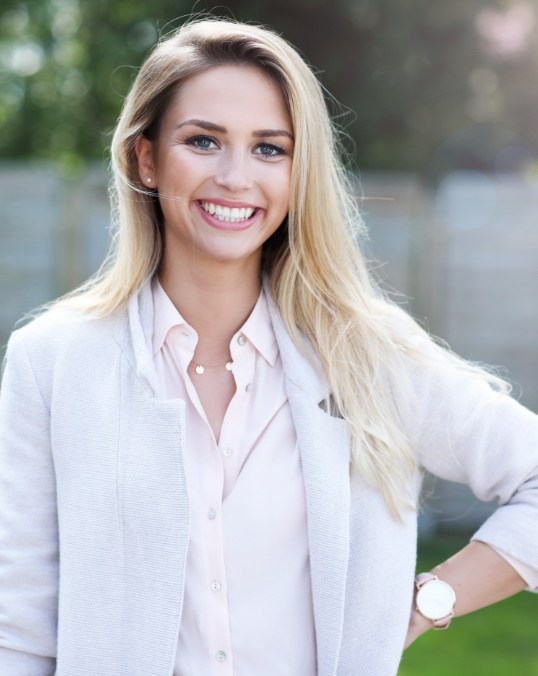 At Klassik Smiles, we believe in keeping our services as affordable as possible, which is why we are pleased to offer:
$500 off Invisalign Treatment with a required complimentary consultation
Dental Savings Plan that allows you to pay one low, yearly fee for access to basic preventive care and discounts on all other available treatments
Flexible Financing with CareCredit, as eligible enrollees can sign up for a low or zero interest financing plan that allows you to break up the cost of Invisalign into monthly payments to better manage your budget.
Invisalign FAQs
If you're ready to move forward with Invisalign in St. Peters, congratulations! Dr. Makwana and his team guide you through the process and ensure you achieve healthy, natural, beautiful results. But before you get started, it's okay to admit you probably still have questions about what to expect and what life will be like after you're finished with this clear aligner system. Fortunately, there is a list of questions provided below that will offer the answers you need to feel confident in your upcoming treatment. If you do not see yours listed, do not hesitate to contact our office.
Can you be too old or young for Invisalign?
People both young and old have experienced great results using Invisalign. Because of the responsibility required with this clear aligner system, it is often not recommended for young children (also because they do not have all their permanent teeth) or those who have difficulty remembering to insert trays after taking them out to eat, drink, or clean. Teenagers, adults, and seniors are all great candidates for Invisalign. As long as you remain committed to the process, there's a good chance you'll be cleared for treatment.
Does it hurt to wear Invisalign aligners?
It is not uncommon to experience some minor discomfort when first wearing your trays and each time you trade them for a new set. The continuous pressure applied to your teeth that is causing them to shift can be uncomfortable; however, with the help of an over-the-counter pain reliever and cold compress, you can better prepare for any achiness or soreness that might come along with treatment.
What should I do if I lose my Invisalign trays?
You should always keep your Invisalign trays in a protective case when not wearing them. When eating or drinking (anything but water), placing them in a case will prevent them from becoming damaged or being exposed to harmful particles in the air. However, should you accidentally lose one of your trays, you'll need to call your cosmetic dentist in St. Peters as soon as possible. Once we evaluate your smile, you may be able to move ahead to the next set, or we may need to have a new aligner created for you.
Are Invisalign results permanent?
Much like traditional metal braces, Invisalign results are only permanent if you commit to wearing your retainer once you are finished with orthodontic treatment. Invisalign helps to move your teeth into proper alignment, but if you do not have the appropriate form of retention, your teeth can shift back into their original position, effectively undoing all your hard work. This is why it is imperative that you wear your retainer according to the timeline provided to you by Dr. Makwana.
Can I get Invisalign aligners if I've had metal braces in the past?
In most cases, yes, you can certainly wear Invisalign even if you once wore regular braces as a teenager. Maybe you didn't wear your retainer as you should have and now your teeth are once again misaligned. If you are an adult and notice that your teeth no longer appear or feel as straight as they once were, you can certainly inquire about the possibility of starting treatment with Invisalign clear aligners.