Implant Dentures – Saint Peters, MO
Upgrade Your Denture, Smile with Confidence
If you've been using a traditional denture for a long time, you may have noticed some setbacks that come with it. For example, you're likely tired of how it slips and shifts out of place at the most inconvenient times. Whether you're having trouble eating meals or speaking with loved ones, ill-fitting dentures can be a chore to deal with day after day. However, implant dentures in Saint Peters can provide a better long-term solution for severe tooth loss. Learn how they work and whether they are right for you by giving Klassik Smiles a call!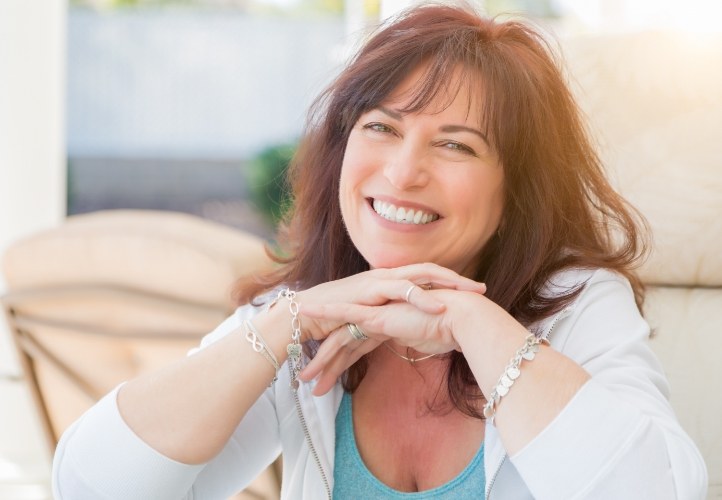 Why Choose Klassik Smiles for Implant Dentures?
Start-to-Finish Dental Implant Treatment
Dentist with 25+ Years of Experience
CBCT Scanner Used In-House for Optimal Treatment Planning
How Do Implant Dentures Work?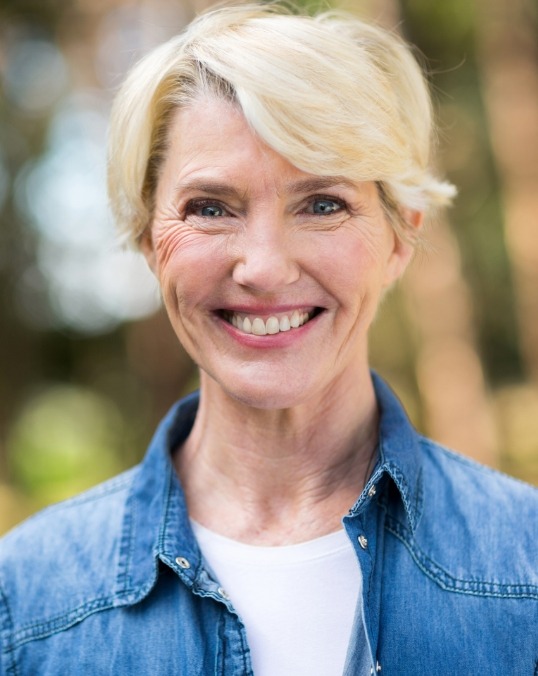 Traditional dentures mainly rely on the shape of the mouth as well as natural suction to remain fixed in place. In contrast, implant dentures are attached to a series of dental implants that are placed ahead of time, then given time to heal and integrate with your organic oral structures, particularly the jawbone tissue. As a result, the denture has a much more solid foundation to remain in place, even when chewing foods that a traditional denture would not be able to handle. While many people opt for fixed dentures, the restoration can also be designed to be removable.
Are You a Candidate for Implant Dentures?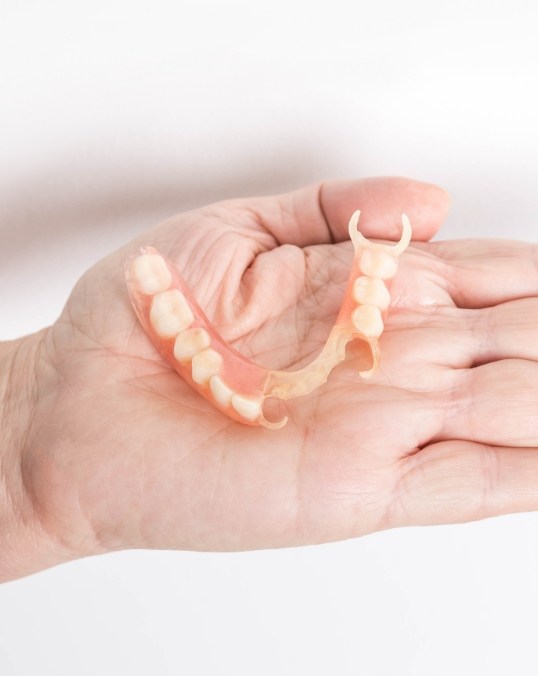 Dental implants have become more advanced over the years, and the procedure has been possible for more and more patients as a result. However, there are a few qualifications you'll need to meet before you can safely receive them. For example, Dr. Makwana will need to confirm if enough bone tissue is available before dental implants can be safely placed. He will also have to make sure your gum tissue is healthy and that your overall oral health (especially your gum health) is in good condition. If you're deemed eligible to receive implant dentures, we can start taking steps toward your oral surgery.
The Implant Dentures Procedure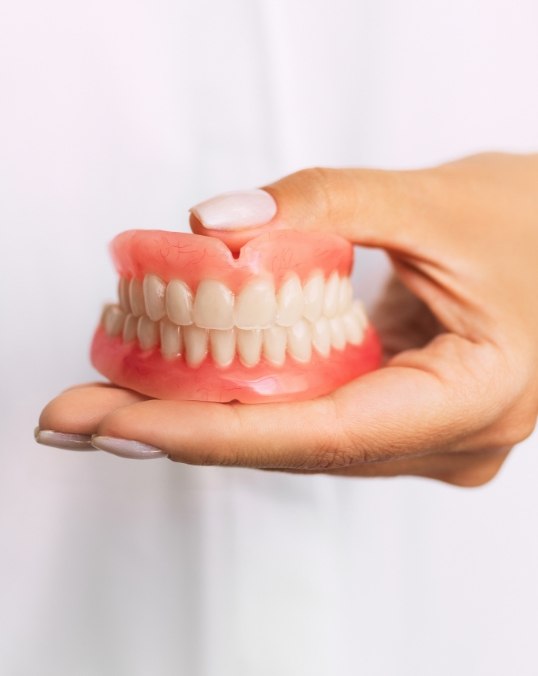 Dental implants need to be surgically placed into the jaw before a restoration can be attached, regardless of whether you're replacing a single tooth or all the teeth in your arch. To create sufficient room for the implants, small holes are created in the jaw. After the implants are secured, they'll be given time to heal and integrate with the bone and gum tissue. The healing process typically takes four to six months to complete, and you'll be given a temporary restoration to use in the meantime. Once the implants have fully healed, abutments (connectors for the denture) are then attached. After an additional two weeks of healing, you'll receive your permanent denture.
Benefits of Combining Dentures & Dental Implants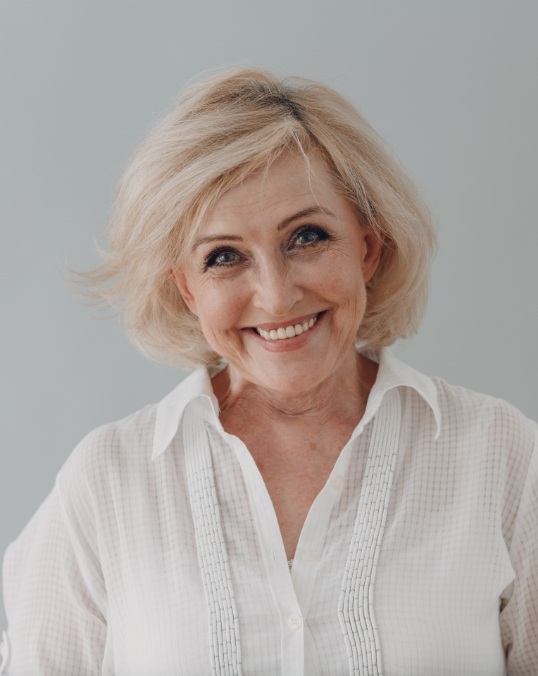 When you choose dental implants to hold a denture, you can expect many benefits that are simply not possible with traditional tooth replacement methods. For example, implant dentures:
Provide a longer-lasting tooth replacement, averaging about 30 years and longer of use
Restore bone stimulation, providing a stronger biting force to eat your favorite foods
Make your smile look more natural overall thanks to improved blood flow to the cheeks
Offer easier day-to-day oral care and maintenance