Emergency Dentist – Saint Peters, MO
Quickly Treating Toothaches and Broken Teeth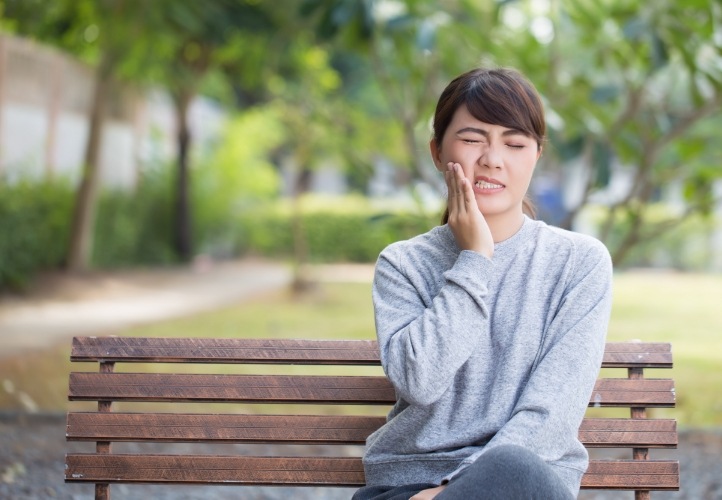 When suffering from a stressful and potentially painful dental emergency, knowing who to call and what to do can help you stay calm when it matters most. The Klassik Smiles team is here to offer guidance to patients with urgent dental problems who need help managing their pain and protecting their health until they arrive at our office. As an emergency dentist in Saint Peters, we'll always do our best to see you as quickly as possible – ideally on the same day – to give you the best chance of recovery. When a dental disaster occurs, contact our dental office without delay!
Why Choose Klassik Smiles for Emergency Dentistry?
Nitrous Oxide Sedation Dentistry Available
Dentist with More Than Two Decades of Experience
Advanced Diagnostic Dental Technology Used In-Office
How We Treat Dental Emergencies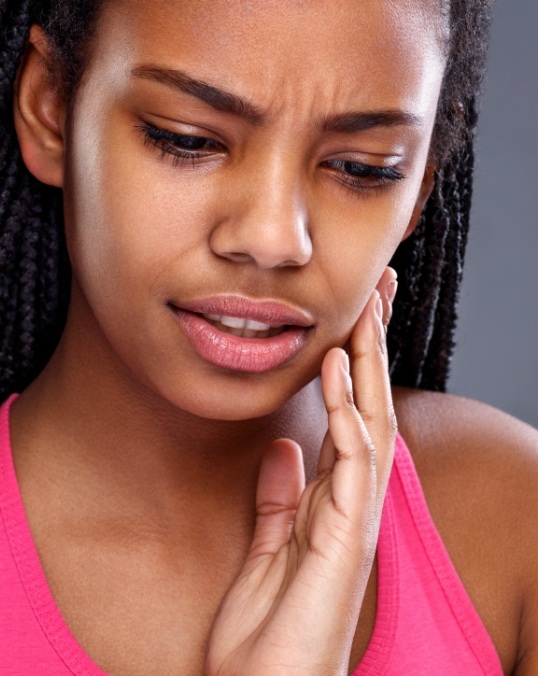 The first step you should always take if you find yourself battling with a dental emergency in Saint Peters is to call our dental office. We'll fit you into our schedule as soon as possible to take care of your pain and restore any harm to your smile. Once we've had a chance to examine the damage and create a treatment plan, we'll discuss it with you, along with the cost, before moving forward. Our team will ensure that you have a pain-free experience and restore your smile to as good as new.
The Most Common Dental Emergencies
Maybe you got hit in the face with a ball and lost a tooth as a result, or maybe you're suffering from a toothache as a result of poor oral hygiene. Whatever the case, as soon as a dental emergency hits, you should call our office immediately. Here are some first-aid tips that can help you while you're waiting for your appointment.
Understanding the Cost of Dental Emergencies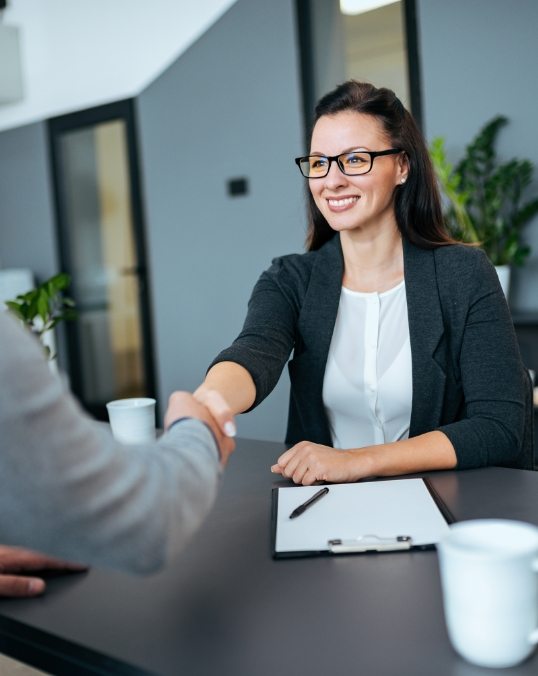 Do you need a root canal to get rid of an infection? Does a tooth need to be extracted altogether? Different dental emergencies require different procedures; we'll take all the factors into account and give you a reliable estimate for your treatment. We accept a wide variety of dental insurance plans, but we also offer an in-house dental savings plan that covers an exam and necessary X-rays during an emergency dental visit.
Keys to Preventing Dental Emergencies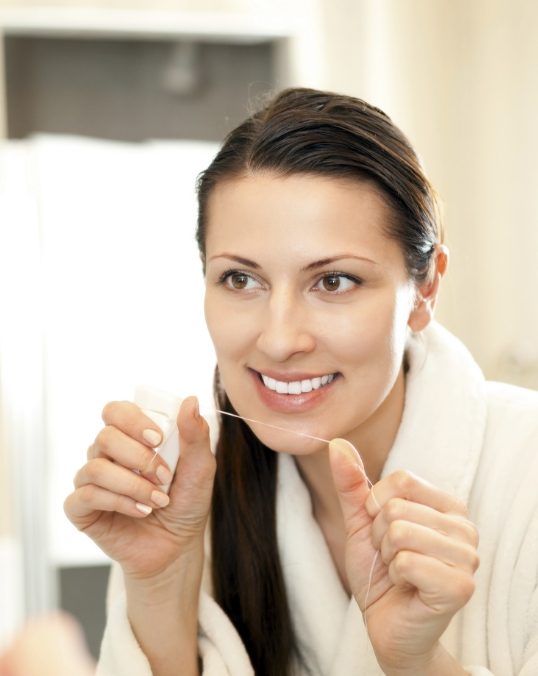 Brush your teeth twice daily. Fluoride-based toothpaste is the most effective at fighting cavities. Soft-bristled toothbrushes are less likely to damage the tooth's enamel.
Remember to floss to clean the areas in the mouth that a toothbrush can't reach.
Limit your intake of sugary or starchy foods that can lead to cavities.
Don't bite down on ice, popcorn kernels, peppermints or other especially hard foods.
Never open packages with your teeth.
Wear a mouthguard when playing sports or participating in other kinds of physical activity.
Dental Emergency FAQs
Do you have questions about what you should do in case you experience a dental emergency? When you contact our friendly emergency dentist at Klassik Smiles, we'll schedule your appointment for as soon as possible and provide you with over-the-phone first-aid guidance. We've also answered some of the most common questions that we receive from our patients below for your convenience.
Should I visit the ER?
In stressful moments, it can be hard to determine where you should go to receive help. Although your first thought during a dental emergency may be to visit your local ER, this may prevent you from getting the specialized care you need immediately. While certain life-threatening cases, such as a broken or fractured jawbone or deep facial laceration, require a visit to your emergency room, toothaches and other oral emergencies are best treated by a dentist. Not only will they provide you with timely, pain-relieving treatment, but they will also make sure that the issue doesn't re-develop down the road. If you're questioning which facilities you should visit for care, don't hesitate to contact our office.
What should I do if my dental emergency happens outside of office hours?
Dental emergencies always happen at the least convenient moments, which is why it wouldn't be surprising that one would occur while our office is closed. If you feel that the damage you've sustained is life-threatening or impacting your ability to breathe or swallow, visit your local ER immediately. Otherwise, be sure to contact our office and leave us a message. One of our friendly team members will call you back first thing on our next business day.
How can I bring down facial swelling?
Facial swelling is a common side-effect of several oral problems, including tooth infections and dental trauma. If you're experiencing this issue, you can bring down any puffiness by placing a cold compress on the outside of the affected area of your face for 10 minutes on, 10 minutes off, for up to an hour. The cooling effect will also help ease any discomfort you may be feeling.
Is it a good thing that my toothache went away on its own?
If you have a severe toothache that suddenly disappears, it may seem like a miracle, but it's best not to get your hopes up. This is usually a bad sign that your tooth is no longer viable. When oral health problems such as toothaches caused by infections go untreated for long enough, it can attack your tooth so severely that it kills the root. In these cases, instead of being able to preserve it with a root canal, you may need to have it extracted. That's why we recommend scheduling an emergency appointment as soon as possible if you experience any dental pain or out-of-the-ordinary symptoms.