Family Dentistry – Saint Peters, MO
Ensuring Healthy Smiles for Your Whole Family
If you come from a close family, then you might share a lot: the bathroom, the car, the last piece of cake, and even the occasional stomach bug, unfortunately. Luckily, however, Klassik Smiles makes it possible to share your dentist, too. As a family dentist in Saint Peters, MO, Dr. Kamlesh Makwana is educated and experienced at providing all of the dental care you and the rest of your family need to have beautiful smiles and a healthy mouth. So, whether your children are coming for a first dental checkup, or you need to have a cavity filled or a dental crown set, you'll find the treatment you need all under one roof at Klassik Smiles.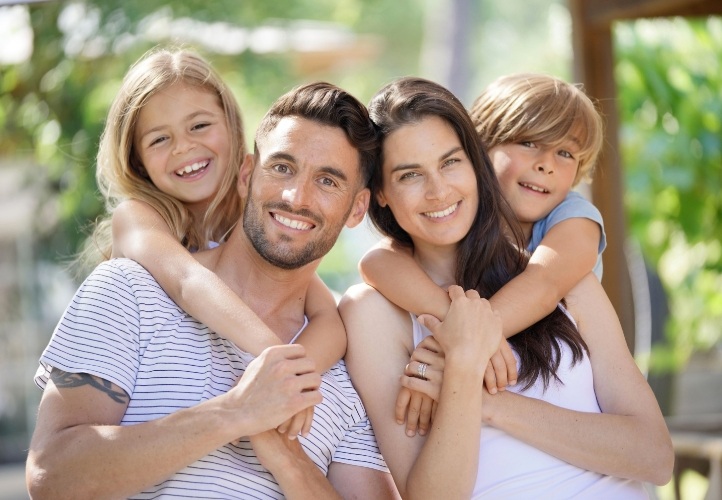 Why Choose Klassik Smiles for Family Dentistry?
Conveniently Located Dental Office
We Value Patient Education
Dentist with 25+ Years of Experience
Dental Checkups and Teeth Cleanings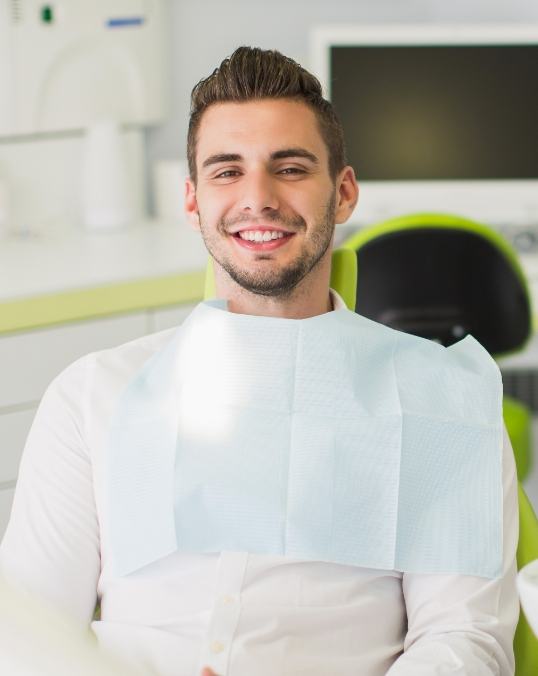 Before Dr. Makwana can make a recommendation for specific dental services, he must understand exactly what your smile needs. That's one of the reasons why a dental exam and teeth cleaning are so important. At these visits, which should happen every six months, your Saint Peters dentist will evaluate your oral health, and the dental hygienist will provide a refreshing cleaning. Digital dental X-rays will be taken once a year, and we'll also assess the health of your gum tissue.
One of the primary things we look for is tooth decay. In addition to visually examining and probing each tooth, X-rays help us locate decay happening below the enamel surface or between your teeth. A hygienist will also measure the depth of gum pockets around your teeth; pockets that are deeper than four centimeters may indicate the presence of gum disease.
Finally, we will also check for the early warning signs of oral cancer at each one of your checkups, as well as symptoms of temporomandibular joint dysfunction (TMD), a painful condition that results when the joints that connect your jaw to your skull do not work properly.
Children's Dental Health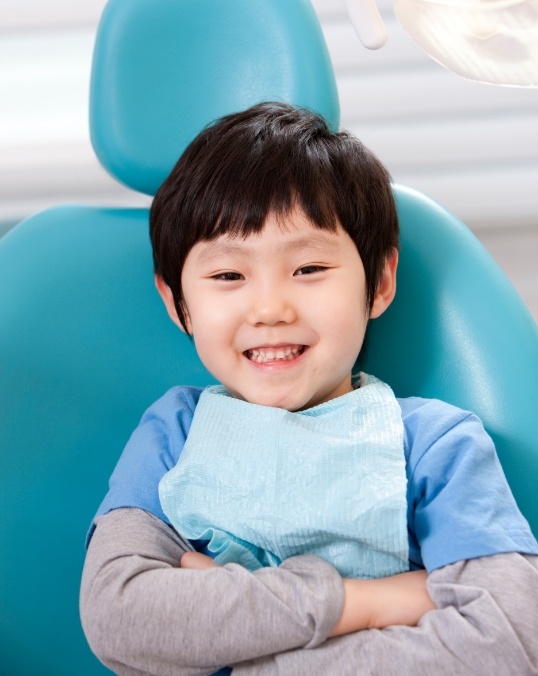 As a family dentist, Dr. Makwana welcomes patients of all ages, including little ones. The American Academy of Pediatric Dentistry recommends that kids see a dentist by the time they are a year old. This may seem rather young, but this early appointment gives us the chance to examine their incoming teeth and developing mouth. Then, when they're between the ages of two and three, we'll start seeing them for regular dental checkups. Just like mom and dad, children should have dental exams and teeth cleanings twice each year.