Advanced Dental Technology – Saint Peters, MO
Bringing Updated Dentistry to Your Smile
Technology is continually evolving. From phones and security systems to computers and dental equipment, scientists and researchers are always looking for ways to produce faster results. At Klassik Smiles, we believe our patients deserve the best, which means incorporating the most innovative dental solutions that garner greater efficiency and effectiveness. With advanced dental technology in Saint Peters like intraoral scanners, digital dental X-rays, a CBCT scanner, and a cavity detection system, you can now go on the journey with Dr. Makwana as he examines your smile and discusses your dental treatment options.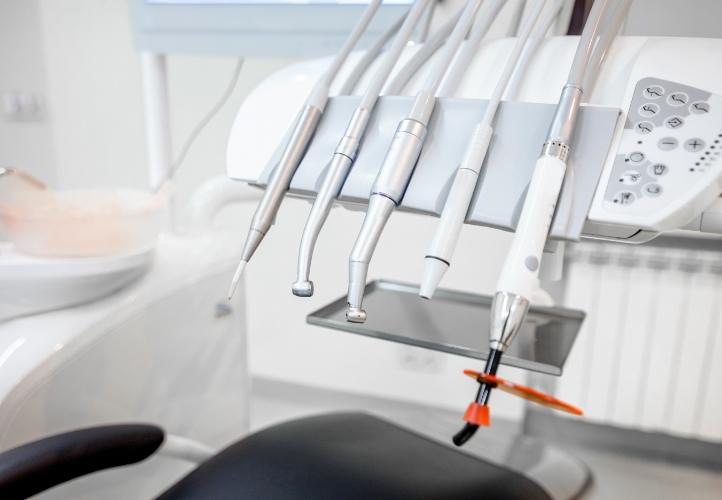 iTero Intraoral Scanner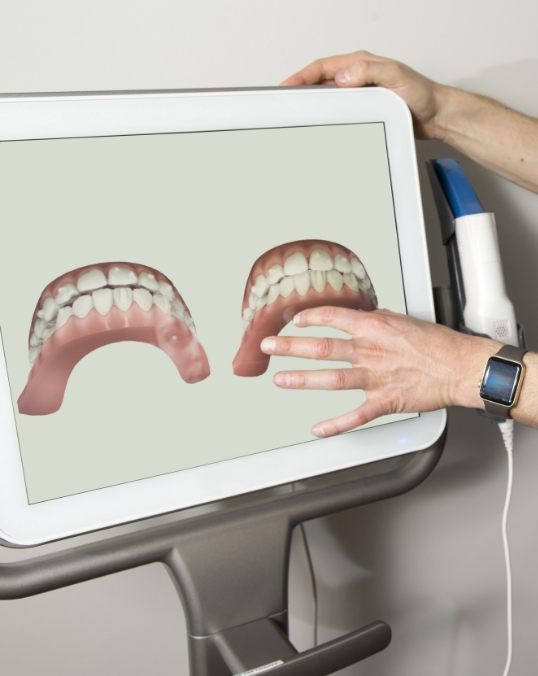 Instead of wondering what it is your dentist in Saint Peters sees, you can view the inside of your mouth in real time thanks to our iTero intraoral scanner. This handheld, camera-tipped device scans your teeth and gums, projecting the images onto a chairside monitor. Here, you can view alongside Dr. Makwana as he explains the status of your smile and any problem areas that might be evident. Allowing for better patient education, the device is a great way to further explanation the need for dental treatment.
Digital Dental X-Rays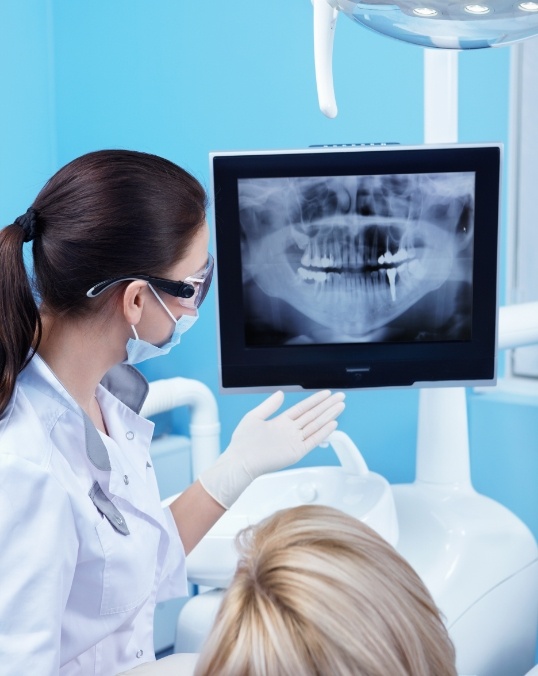 Digital dental X-rays are a great addition to any dental office because of their efficiency and safety. Emitting far less radiation than traditional radiographs, they take only seconds to develop, allowing you and our dental team to see what lies beneath the gumline. With this new way of digital dental imaging, we can easily store your X-rays and retrieve them much quicker in the future should we need them.
CBCT Scanner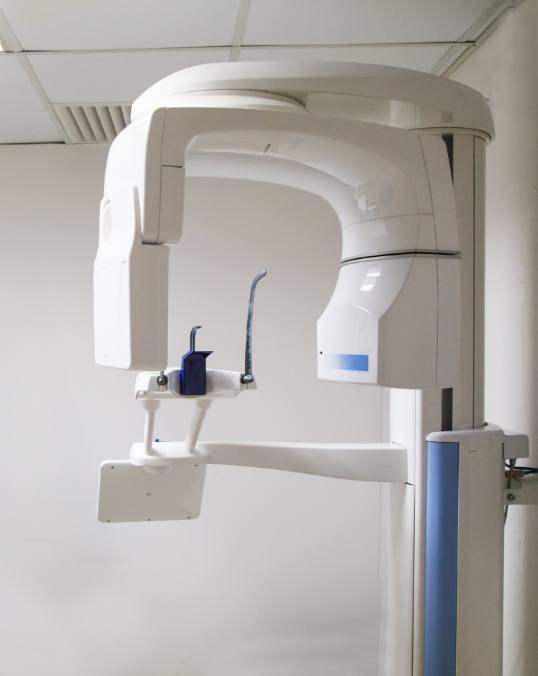 For more advanced dental procedures like root canal treatment or dental implant placement, we use our CBCT scanner. This device has a 360-degree arm that rotates and captures hundreds of images of your teeth, gums, jawbone, nerves, blood vessels, and other nearby facial structures. Compiling to create a single 3D model of your oral anatomy, we can better prepare your dental treatment plan and ensure optimal results when it comes to oral surgery procedures.
Cavity Detection System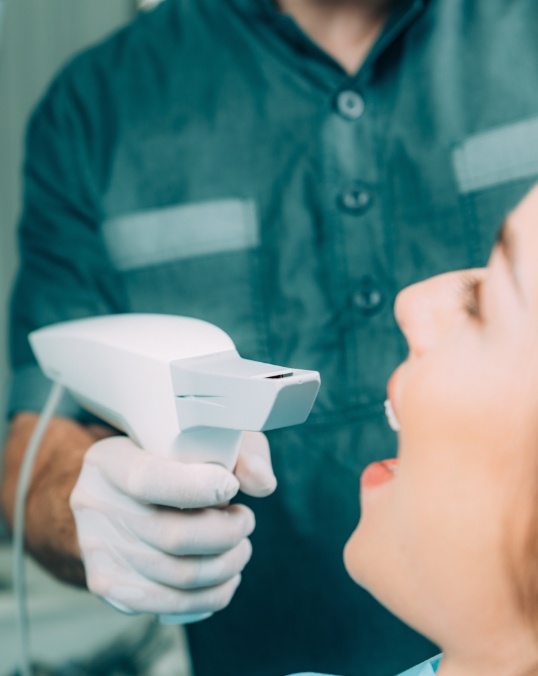 Visual examinations can only do so much, and digital dental X-rays can only pinpoint certain areas of the mouth. However, with our new iTero Scan cavity detection system, it can detect even the slightest hint of tooth decay in areas undetectable by human eyes or X-rays. Using near-infrared dental technology, the device can scan teeth to show darkened areas of tooth structure, which is decay. By identifying these areas early on, we can begin treatment and prevent worsening symptoms and the potential for restorative dental care.