Dental Checkups & Cleanings – St. Peters, MO
Keeping Your Smile Healthy, Safe, and Beautiful
Everyone needs to visit their dentist for a dental checkup and cleaning. While you may know to schedule an appointment every six months, you might not realize why it matters so much. Oral health problems like decay and gum disease often start out unnoticeable, making them hard to catch in their development. However, being proactive about addressing these issues can save you plenty of time and money in the long run. With help from our team at Klassik Smiles, we can stop problems before they turn into complications. If you'd like to learn more, simply keep reading or call us to schedule an appointment!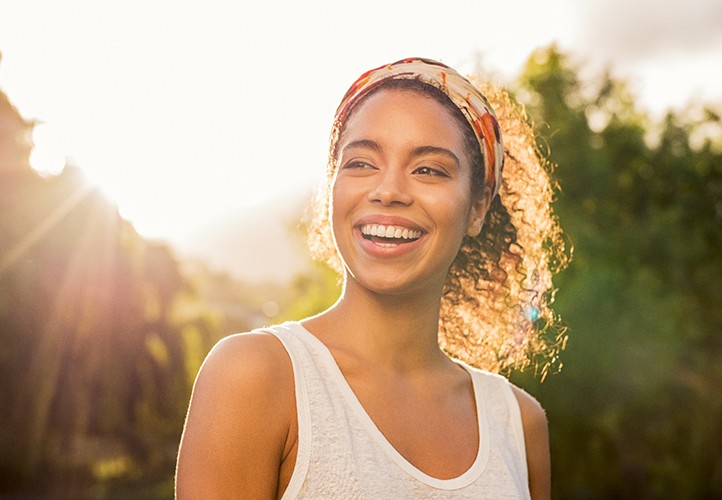 Why Are Regular Dental Checkups & Cleanings Important?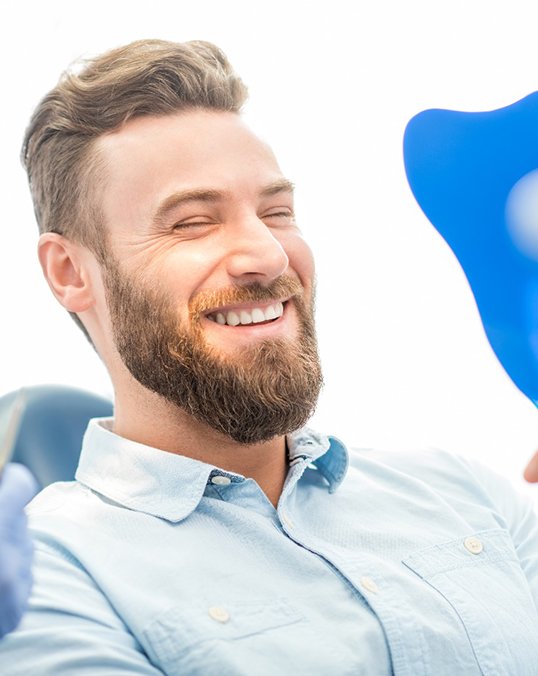 If your smile seems fine, you may not think it's necessary to visit your dentist twice a year for a dental checkup and cleaning. However, bearing this attitude can be a grave mistake. You can put your smile in far more danger by skipping these routine appointments.
Each cleaning will remove plaque that could eventually cause a cavity. More importantly, a thorough oral examination can detect a cavity that needs treatment before you require a root canal and dental crown. The good news is that dental insurance often covers two checkups and cleanings per year, while fillings and other restorative procedures may only be partially covered.
It's worth noting that routine visits can also prevent dental emergencies. By addressing a small cavity early on, you can keep it from turning into a painful toothache or infection. Poor oral health is linked to overall health issues like heart disease and diabetes, so simply visiting your dentist twice a year can make the difference between a breezy checkup and a pain-saving decision.
What to Expect During a Dental Checkup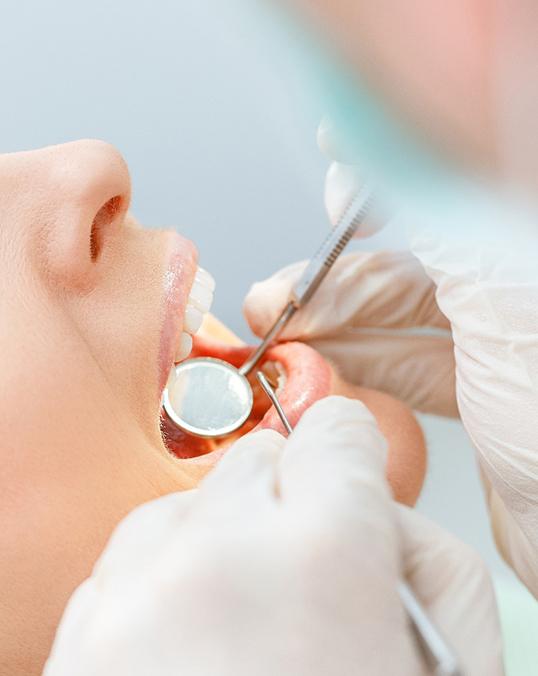 At your dental checkup, our team will:
Visually examine your teeth, gums, existing dental work, and overall bite
Check the soft tissues in your mouth for oral cancer
Take X-rays (at least once per year) to detect problems under the surface
Create a treatment plan if any issues are spotted
Answer any questions you may have about treatment or at-home dental care
What to Expect During a Dental Cleaning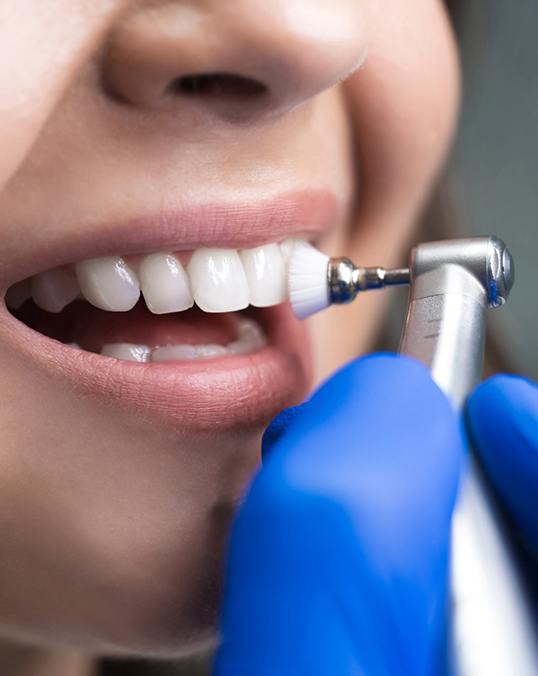 Most dental practices will perform a cleaning right after a checkup. This is a crucial part of your appointment, as there are parts of your mouth that simply can't be cleaned on your own. You can expect the following from the process:
Plaque and Tartar Removal: Your dental hygienist will use special tools to remove plaque, tartar, and bacteria that have built up on your teeth and along your gum line. This will help lower your risk of tooth decay, gum disease, and bad breath.
Flossing: Cleaning between your teeth will help remove any lingering food debris or plaque.
Teeth Polishing: After removing gunk from your teeth, our dentist will polish your smile to clear away surface stains. The best part is that this will make your pearly whites appear brighter!