Direct Bonding – Saint Peters, MO
The Cost-Effective, Convenient Way to Repair Damaged Teeth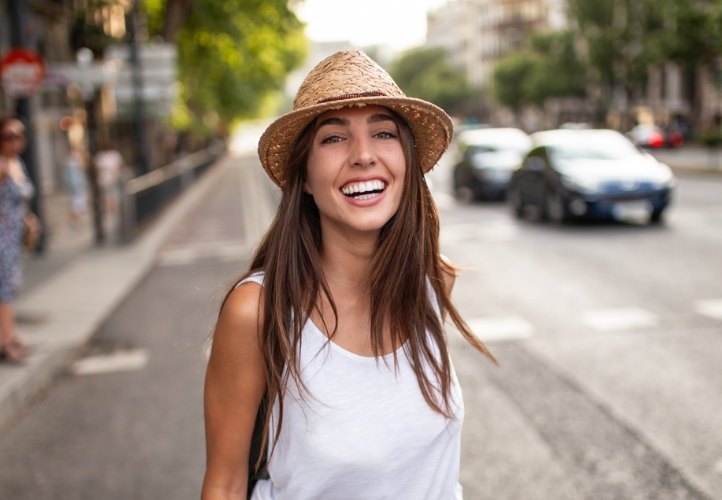 Many of the dental patients who visit Klassik Smiles asking about cosmetic dentistry are concerned that they will need to attend several dental appointments over the course of several weeks or months. For many patients, we offer cosmetic dental bonding as an affordable, single-visit cosmetic dentistry solution that can effectively address several aesthetic dental flaws, including chips, cracks, stains, and gaps. If you're ready to find out more about direct bonding in Saint Peters or other cosmetic dental treatment options, call our team to schedule a consultation in our dental office today. We look forward to partnering with you to create a flawless smile you'll be proud to share.
Why Choose Klassik Smiles for Direct Bonding?
Biocompatible Composite Resin Bonding
Skilled Dentist with More Than Two Decades of Experience
We Emphasize Patient Education
What Is Direct Bonding?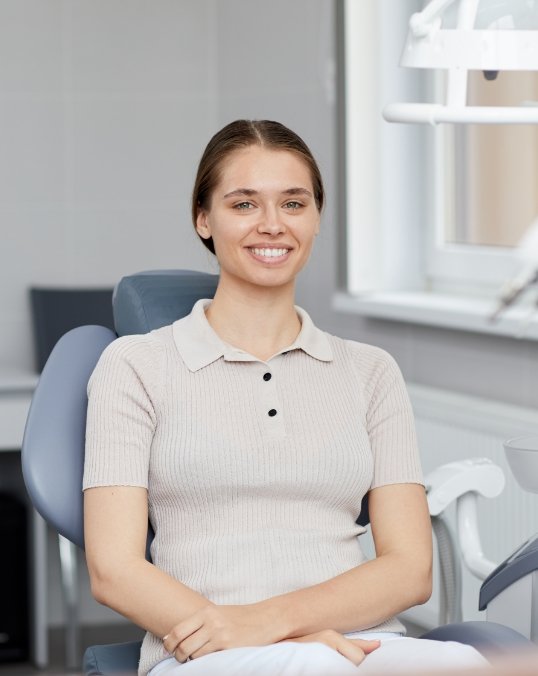 Direct bonding is a cosmetic dentistry solution that uses the same tooth-colored composite resin as dental fillings. This direct bonding material can be used to correct and conceal any number of small cosmetic flaws, creating a beautiful smile while preserving all of your healthy, natural tooth structure.
Who Should Consider Direct Bonding?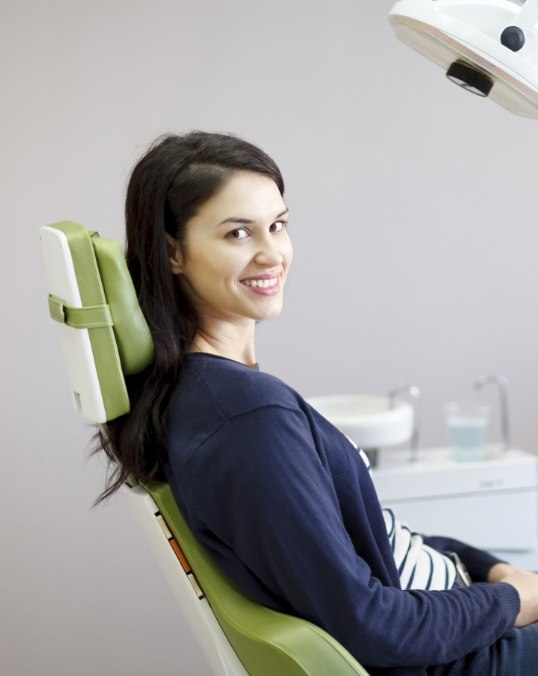 Direct bonding is a good cosmetic dentistry solution for many situations including:
Concealing dental staining and discoloration that doesn't respond to traditional teeth whitening products
Correcting numerous, small cosmetic flaws like chips and cracks
Filling in gaps between teeth that are unevenly spaced
How Does Direct Bonding Work?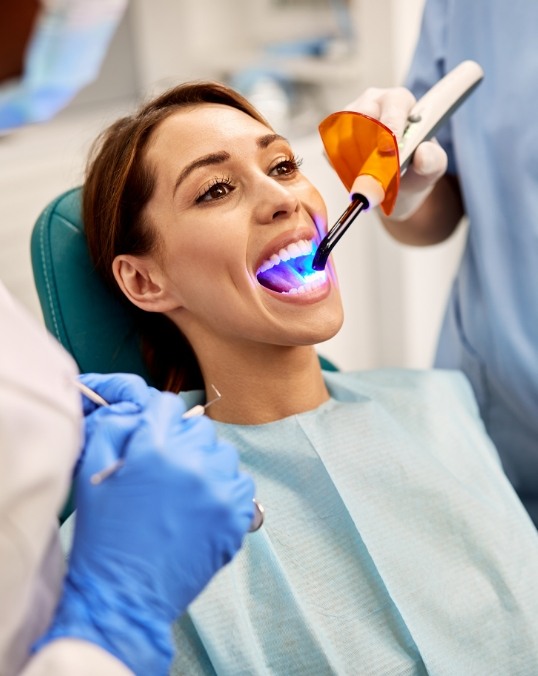 The direct bonding process is quick, safe, and simple. We begin by numbing the area to be treated. Then, we remove any damaged tissues. A small amount of etchant material is applied to the surfaces of the teeth, creating a more porous surface that will allow the composite resin to fuse with the teeth more firmly. Once we've shaped the composite resin into position, a low-heat light is applied to harden the putty-like resin into place. Finally, we smooth and polish the treated teeth, leaving you with a flawless, natural-looking smile.
Caring for Bonded Teeth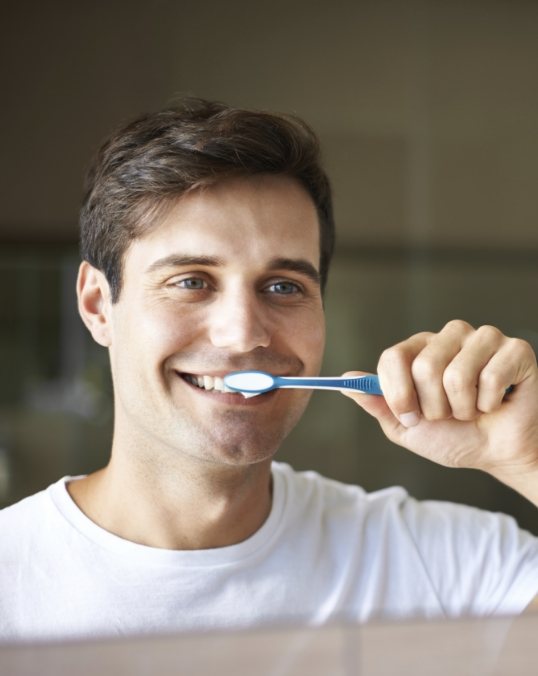 Once your smile is perfected using direct bonding, you should continue to brush your teeth for two minutes at a time at least two times a day and floss at least once daily. For best results, you should consider brushing your teeth between meals as well. Like natural tooth enamel, the composite resin is absorbent, and it can become easily stained due to the regular consumption of dark-colored foods and drinks or tobacco usage. Limiting consumption of these foods and drinks and avoiding tobacco use can help to extend the life of your cosmetic bonding. We will also want to review your oral health care products to ensure you are using the best toothbrushes, toothpaste, and floss. Soft toothbrushes and minimally abrasive toothpaste are essential to avoid excessive wear to the treated teeth. During regular six-month dental exams, we'll be happy to answer your questions and offer treatments to deliver healthy, beautiful smiles.