Replace Missing Teeth – Saint Peters, MO
Restoring Smiles with Functional & Beautiful Replacement Teeth
Tooth loss is a common oral health problem that many of our dental patients face. In fact, according to the American Academy of Prosthodontists, an estimated 170 million people are missing at least one tooth. If you find yourself in the same boat, know that Dr. Makwana and our experienced dental team at Klassik Smiles can help restore your complete and healthy smile. We craft lifelike, custom-made replacement teeth from high-quality, durable materials that you can trust to stand the test of time. On this page, you can learn more about our available options for replacing missing teeth in Saint Peters.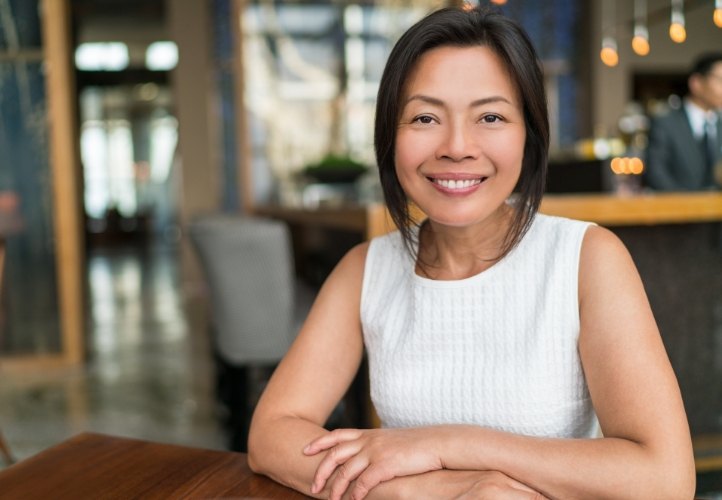 Why Choose Klassik Smiles for Replacing Missing Teeth?
Cutting-Edge Digital Dental Impression Technology
Dentist Focused on Patient Education
We Accept & Maximize Dental Insurance
Dental Bridges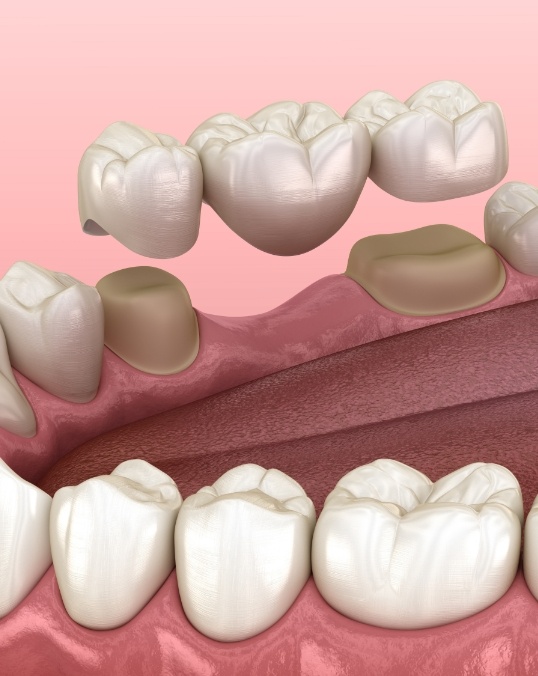 Dental bridges utilize crowns to anchor free-standing replacement teeth within the mouth, called pontics. Due to their design, dental bridges are only able to replace between one and four consecutive missing teeth. The crowns are fused to either end of the prosthetic and act as anchors once they're secured to your natural teeth. With the proper maintenance, dental bridges can last anywhere between five and 15 years, depending on the material they're crafted from.
Learn More About Dental Bridges
Dentures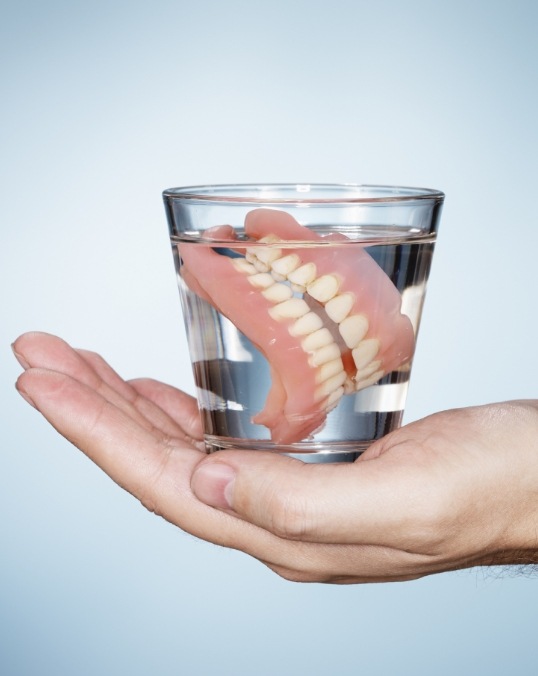 Traditional partial and full dentures are used to replace multiple teeth or a full arch. Partial dentures are crafted from a number of replacement teeth set into a gum-colored base. Partials snap into place, filling gaps in patients' smiles, and are held in position by metal clips or clasps made of a flexible thermoplastic material that is connected to the remaining teeth. Full dentures are made from an entire arch of replacement teeth set into a slightly larger gum-colored base that adheres to natural gum tissue through suction or with small amounts of denture adhesive.
Dental Implants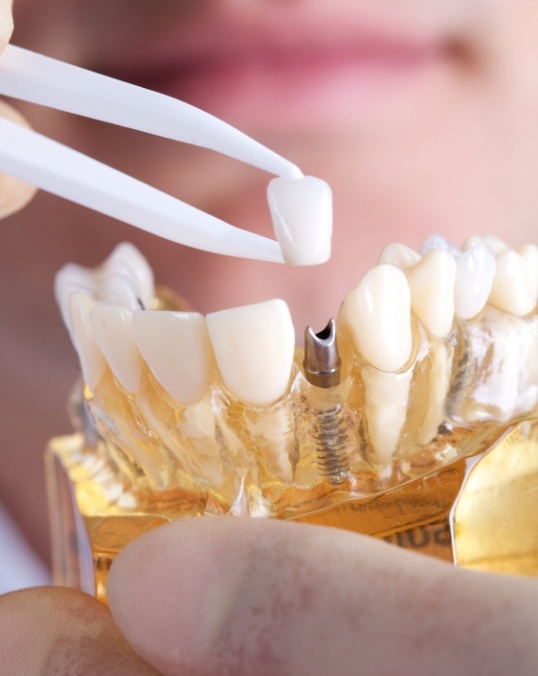 If you're looking for a tooth replacement solution that restores your smile from the root up, there's no greater option than dental implants. Using titanium, these posts act as tooth roots, offering not only stimulation to your jawbone but a strong and sturdy foundation for the customized restoration that will serve to improve your smile's appearance. With multiple restorative options available, why not choose one that offers greater stability, functionality, and requires little maintenance? Dental implants are the superior choice for replacing missing teeth.
Learn More About Dental Implants