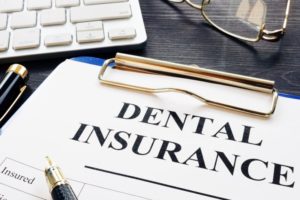 Can you believe the year is almost over? Now that that winter is just around the corner, many of us are gearing up for the holidays, family visits, and vacations. However, in the midst of the end of the year hustle and bustle, don't forget about your dental insurance coverage! While your dental insurance may not be the first thing on your mind, you could lose out on some of the benefits you're paying for if you're not careful. Here's how and why you should maximize your dental insurance coverage in St. Peters before next year begins!
1.) Remember the 100-80-50 Rule
One of the best ways to make the most of your dental insurance is to know what it covers so you can plan out your care accordingly. While every policy is slightly different, most insurance companies follow the 100-80-50 rule of coverage:
Preventive care is 90-100% covered by dental insurance oftentimes
Basic treatments get anywhere from 60-80% coverage
Major procedures may only receive 50% coverage or less
Take a look at the details of your plan to see which dental treatments fit into the above categories.
2.) Don't Waste Your Preventive Coverage
Have you gotten two dental checkups this year? These quick and easy visits are essential for preventing and early treatment of all manner of oral health issues. They can make all the difference in keeping a cavity from turning into a tooth infection, or a chipped tooth from turning into an irreparably damaged one. What's more, most dental insurance companies cover two dental checkups at 90-100%! You will be throwing away your benefits if you don't take advantage of your preventive coverage and get your biannual dental checkups.
3.) Don't Postpone Your Treatment
No one wants to hear that they need a filling, crown, or any other dental treatment. You may not be thrilled about it, but you shouldn't put it off any longer than you have to. Oral health problems can't resolve themselves, so the longer they go untreated, the higher your risk is of developing a serious complication that requires a more extensive and expensive treatment. Spending a little on your care now can potentially save you thousands in the long run.
4.) Keep Track Of Your Deductible & Maximum
Your deductible is how much you need to pay out-of-pocket for your dental care before your benefits kick in. Once you've paid that set amount, your dental insurance will start covering your dental care up to another set amount, called your maximum. Deductibles and maximums both reset at the beginning of the year in most cases, and anything that's unused from your maximum expires. If you've met your deductible but not your maximum and you still have dental work to be done, make sure to visit your dentist before the end of the year!
The above information only scratches the surface of everything there is to know about dental insurance coverage. If you're feeling overwhelmed, don't hesitate to reach out to your dentist and their talented team. They'll help you make the most of your benefits while caring for your smile!
About the Practice
Dr. Krista Cayo has been helping smiles look and feel their best for over a decade. She firmly believes that dental care in St. Peters shouldn't be a financial headache, which is why she and the rest of her team at Cayo Dental Care are proud to accept numerous major PPO insurance plans, including Aetna, Anthem, Blue Cross Blue Shield of Missouri, and many more. They always go above and beyond to make sure your benefits are being maximized during your visit. To learn more, she can be contacted online or at (636) 928-9693.