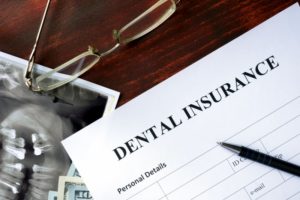 Every year, millions of Americans leave several billions of dollars in dental insurance on the table without even realizing it. This is because most dental insurance plans operate on a "use it or lose it" system, meaning that if you don't use all your benefits by the end of the calendar year, they'll be gone forever! Luckily, a dentist in St. Peters is here to let you know how to maximize your insurance benefits so that you won't lose money in coverage ahead of 2020.
Know Your Annual Maximum
Your annual maximum is the highest dollar amount that your insurance company will pay for your care during the calendar year. Most of the time, your yearly maximum is around $1,000. The goal is to try and reach or even exceed that amount before the year is up so that you get the most coverage possible.
Pay Your Deductible
Your deductible is what you have to pay out-of-pocket before your insurance company starts paying for your dental care. Once you pay your deductible, it's good for the rest of the year. If you've already met yours, now is the perfect time to seek the treatment you need.
Overlap Treatment
If you need dental work done that will take more than one appointment, you can start them before the end of the year and finish them up in January. This is a great way to maximize your benefits because it reduces out-of-pocket costs.
Pay Your Premiums
If you're already paying your premiums, there's no reason you shouldn't be cashing in on your benefits. Even if you don't have any dental work you need to get done, you should still see your dentist twice a year for regular checkups and cleanings. Preventive visits like these are usually covered 100% by your insurance, so taking advantage of that is a great way to maximize your benefits and keep your mouth clean and healthy.
Get Any Needed Dental Work Squared Away
It's easy to avoid getting much-needed dental work taken care of. Whether it's due to anxiety. Time, or costs, putting off dental treatment will actually leave you significantly worse off than if you just received it as soon as possible. You will be at a higher risk for more extensive and costly treatments down the road. That's why you should see your dentist right away when a treatment is needed.
Now you know how to take advantage of your insurance and maximize your benefits. So, have you scheduled an appointment with your dentist yet? If not, do so right now!
About the Author
Dr. Krista Cayo earned her Doctor of Dental Medicine degree from Southern Illinois University Edwardsville School of Dental Medicine. She is a member of the American Dental Association, the Missouri Dental Association, and the Great St. Louis Dental Society. Her practice is in-network with a variety of major PPO insurance plans, and is happy to offer manageable monthly payment plans no matter what treatment you're receiving. To learn more, click here to contact Dr. Cayo's practice.