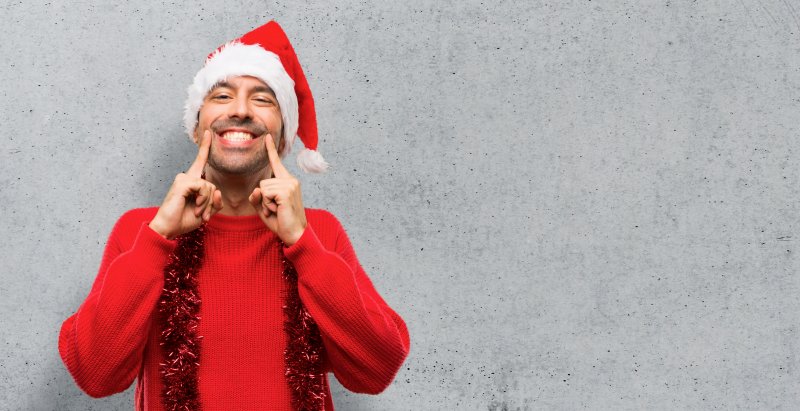 After the holidays are over, you may be preparing for your first dental checkup of the new year. When visiting your dentist, you might assume everything appears fine, but you may not realize that a cavity has formed as a result of your seasonal eating and lifestyle habits. Learn why this time of year is one of the worst for your oral health and what you can do to prevent worsening dental problems while visiting family and friends.
What Causes Oral Health Problems During the Holidays?
There are many reasons the holidays prove to be a problem for your smile each year. Although you may enjoy the special treats, fun games, and gift-giving traditions, there are many habits, foods, and beverages that can have a negative impact on your teeth and gums. Some of these may include:
Continually snacking each day, as this can cause bacteria to accumulate and lead to tooth decay and cavities because there is no saliva being produced to flush out harmful particles.
Eating endless sweets, as sugar is known for its damaging effects on tooth enamel. Cookies, candies, and other treats may be tempting but will most certainly end in cavities.
Forgoing your normal routine of brushing, flossing, and rinsing in the morning and at night before bed.
Although it may be difficult to keep up with your dental hygiene regime or limit your consumption of sweets this holiday season, it is necessary if you want a positive report when visiting the dentist. Tooth decay, gum disease, and cavities can develop quickly, so if you're not being mindful of the choices you make this time of year, you could be at risk for restorative treatment in 2022.
Ways to Lower Your Risk and Ensure a Healthier Smile
The holidays don't have to be a boring time as long as you take the appropriate steps. You can still plan to enjoy time with family and friends while also caring for your smile. This is possible if you:
Limit your exposure to stain-causing foods and beverages like red wine, soda, coffee, tea, foods with colors additives (i.e., decorated sugar cookies), berries
Maintain a regular oral hygiene routine in the morning and at night that includes brushing with fluoride toothpaste, flossing, and rinsing with an ADA-approved mouthwash
Drinking lots of water while eating, as this will keep saliva flowing and flush out any harmful bacteria and particles
Eat healthier foods such as turkey, fruits, vegetables, milk, yogurt, gingerbread cookies, cheese, and even dark chocolate
Stay away from candy canes, hard or sour candies, white wine, soda, caramel, etc.
Limit your snacking
Keeping these tips in mind will prepare you for your dental appointment in the new year and the hopes of a positive report.
About the Author
Dr. Krista Cayo is a dentist in St. Peters who earned her dental doctorate before going on to receive her certificate in Advanced Education in General Dentistry (AEGD). Dedicated to helping patients maintain healthy smiles year-round, she and her team will be happy to provide useful tips and tricks to keep teeth and gums cavity- and damage-free during the holidays. If you want to ensure your New Year's dental checkup is a positive one, contact us via our website or by calling (636) 928-9693.