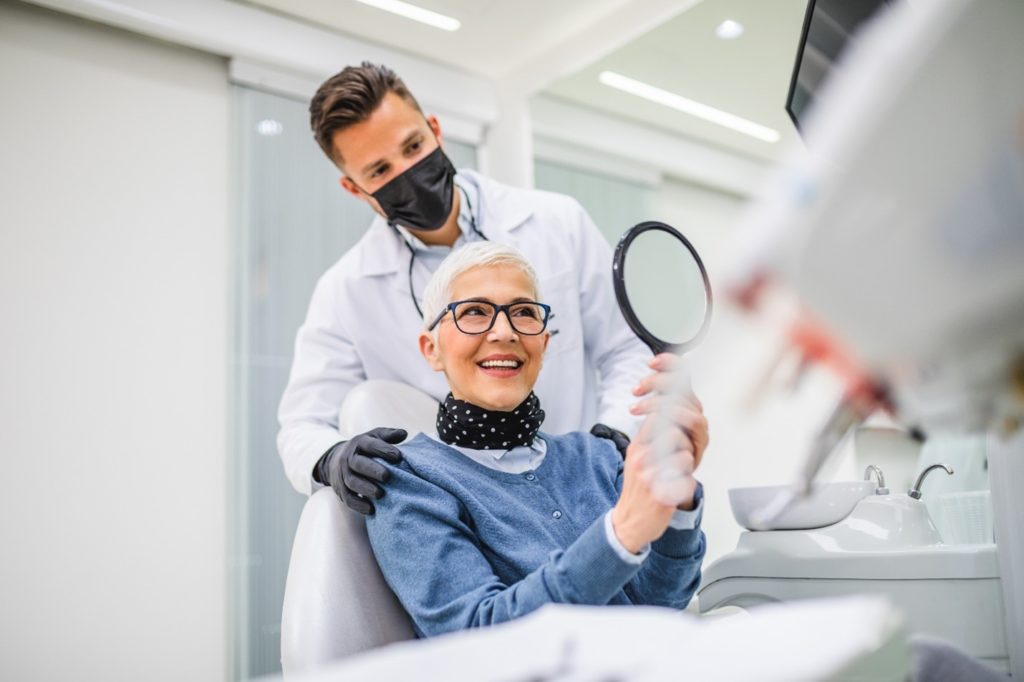 Did you know that two out of every three adults over the age of 65 have gum disease? Plus, the Centers for Disease Control and Prevention reported that one in five have lost all of their teeth! So, it's safe to say that dental care is important for seniors too. However, if you lost your dental insurance coverage when you retired or Medicare doesn't cover dental services, then you may think it's simply too expensive. Good news: there's a solution. With in-house dental membership plans, you can get the high-quality care you need without breaking the bank! To learn more about this financial solution, read on!
Why You Need Dental Care as a Senior
Gum disease, decay, and tooth loss are just a few dental concerns that affect seniors. While these can certainly negatively impact your smile, they can also take a toll on your overall health. To begin, missing teeth can make it more difficult to eat a varied diet, which makes eating well-balanced, nutrient-dense meals difficult. Furthermore, gum disease and other infections in your mouth can easily spread throughout your body via your bloodstream, increasing your chances of having a cardiovascular event or developing diabetes. Lastly, dentists are often the first to notice warning signs of oral cancer, which can be fatal if it isn't detected in the early stages. In short, dental care is about so much more than taking care of your teeth – it's about taking care of you!
How Do In-House Dental Membership Plans Work?
It's important to note that in-house dental membership plans are not dental insurance. Instead of having a plan with a dental insurance provider, you'll work directly with your dental team. Usually, there are different plans for different age groups, including seniors. As a result, you'll enjoy more affordable treatments with the dentist you feel most comfortable with. Plus, these plans often include much more than preventive care, like members-only discounts and perks on restorative and cosmetic treatments too!
5 Noteworthy Benefits of In-House Dental Membership Plans
While in-house dental membership plans vary from practice to practice, here are some noteworthy perks to consider:
No annual deductibles or maximums
No pre-authorization
No waiting periods
No complicated paperwork
No monthly premiums
If you're one of the 53% of seniors who have delayed dental care due to cost, then talk to your dentist if they offer an in-house dental membership plan. Then, you'll be a step closer to getting the high-quality, budget-friendly dentistry you need.
About the Practice
Our team at Cayo Dental Care doesn't want cost to be what stops you from caring for your smile as you age! In addition to welcoming dental insurance and accepting flexible financing, we offer our patients several in-house dental savings plans. As a result, you can pick one that best suits your unique dental needs – all for one low annual fee too. If you want to learn more about this financial solution or you'd like to schedule an appointment, then don't hesitate to visit our website or call (636) 928-9693.